Something Is Killing the Children #1: Select Variants
Boom! Studios, published date: September 2019.
Lee NYCC Sketch Cover

Rare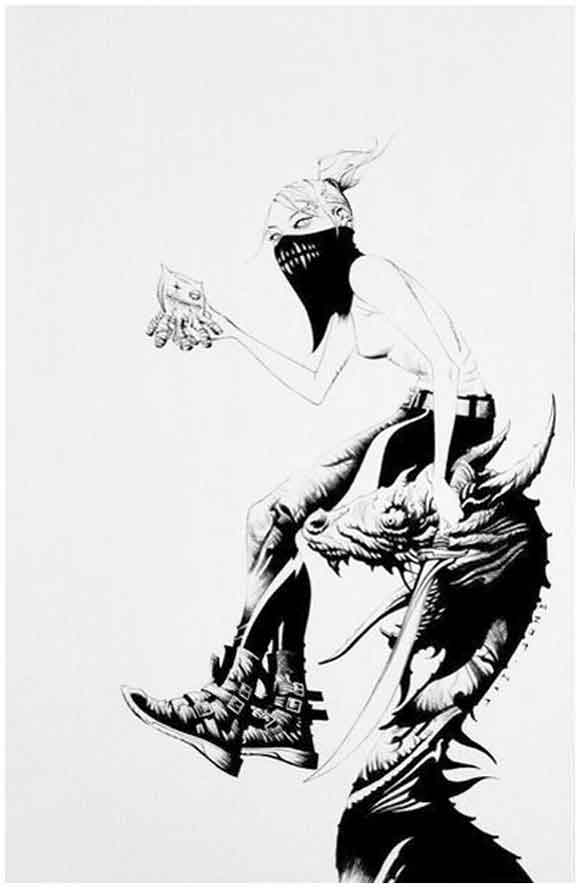 Black Cape Comics Schmalke Exclusive

Rare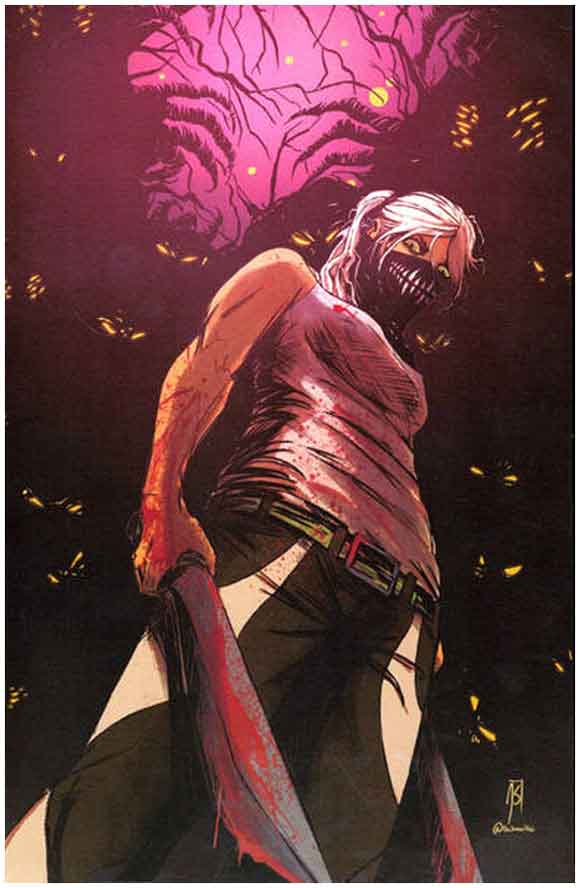 This issue was written by James Tynion IV with interior art by Werther Dell'Edera. The variants featured here are the NYCC Jae Lee Sketch cover and the Black Cape Comics Joseph Schmalke Exclusive. Both variants were "limited to 500 copies" and each came with a COA: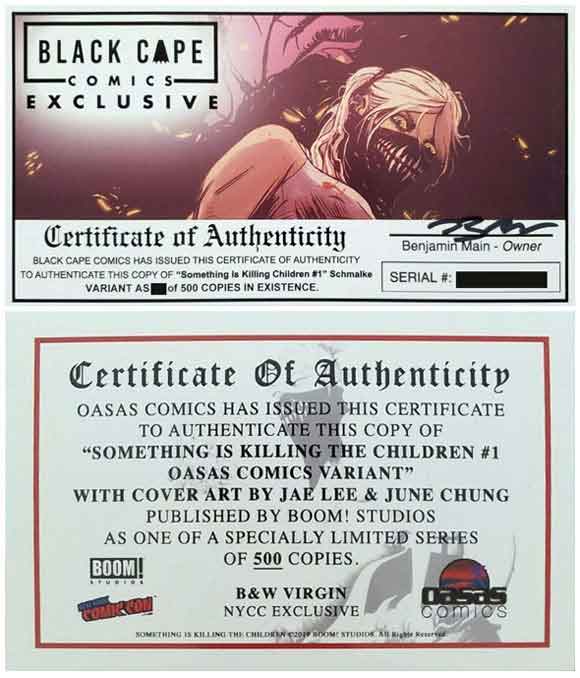 GLAAD Award-winning writer James Tynion IV (Memetic, Batman: Detective Comics) teams with artist Werther Dell'Edera (Briggs Land) for an all-new limited series about staring into the abyss to find your worst fears staring back.
When the children of Archer's Peak begin to go missing, everything seems hopeless. Most children never return, but the ones that do have terrible stories-impossible stories of terrifying creatures that live in the shadows.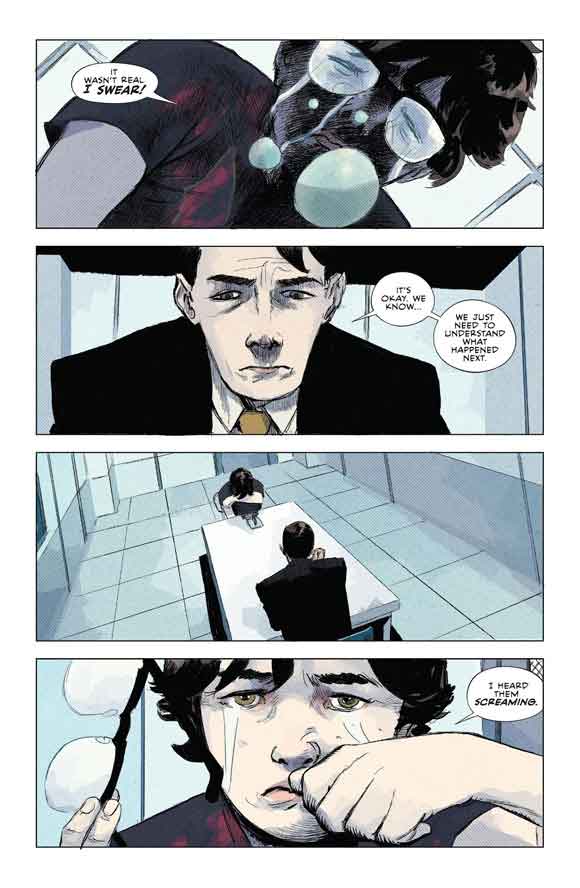 Their only hope of finding and eliminating the threat is the arrival of a mysterious stranger, one who believes the children and claims to see what they can see.
Her name is Erica Slaughter. She kills monsters. That is all she does, and she bears the cost because it MUST be done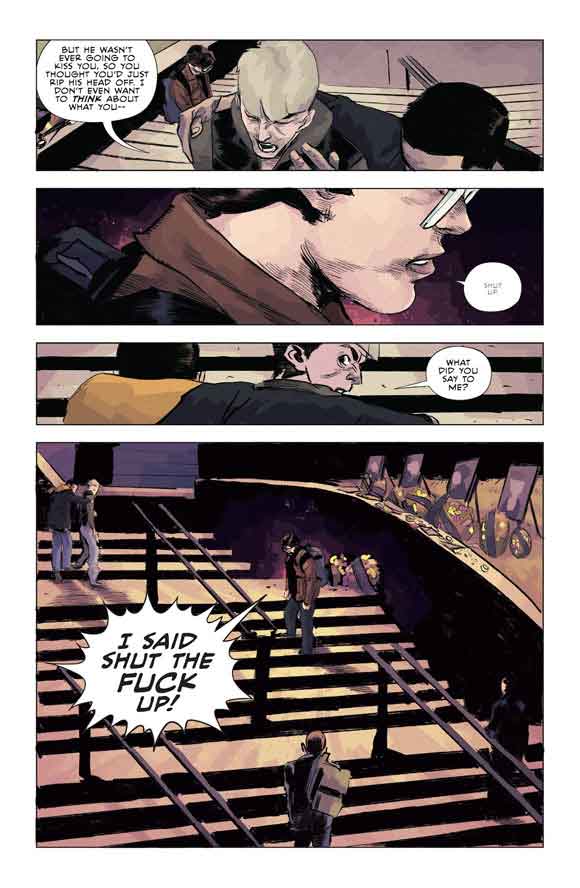 Below are the regular Dell'Edera edition and the Jae Lee color variant (both available thru Diamond):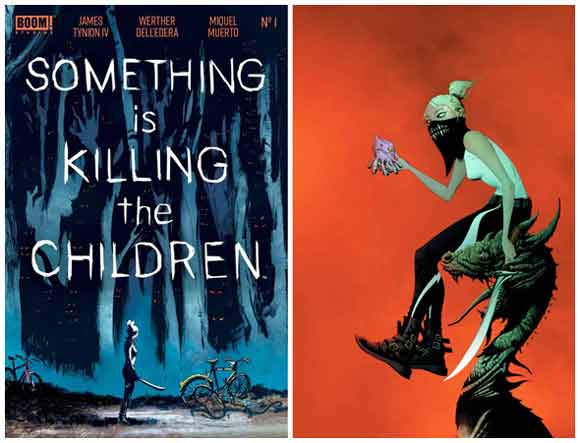 Below are the Jenny Frison variants, from left to right, top to bottom: Unlocked Retailer Variant, Comics and Oddities / Sanctorum Comics Foil Exclusive plus their "Bloody" Splash variant and finally the NYCC Diamond Retailer sketch exclusive: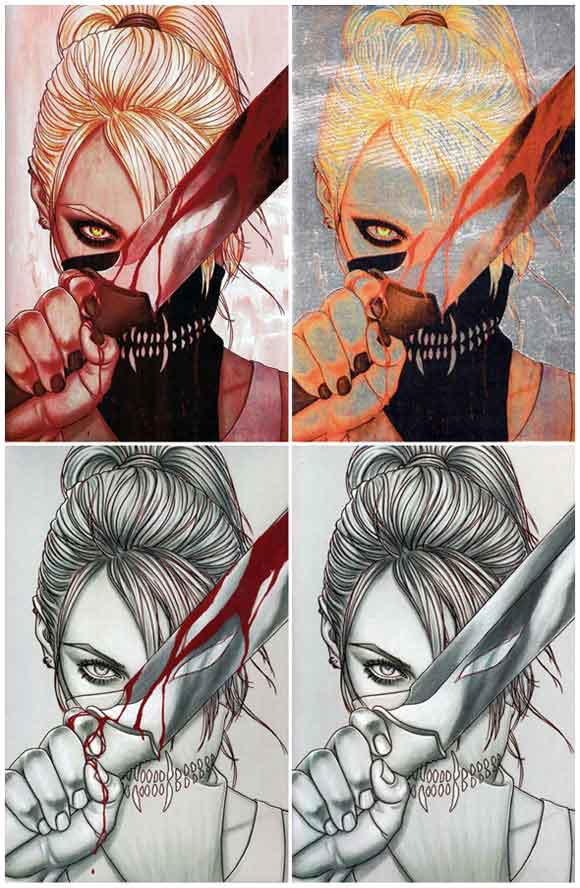 The comic went to various prints with the 2nd, 3rd, 4th, 5th, 6th and 8th prints, shown below: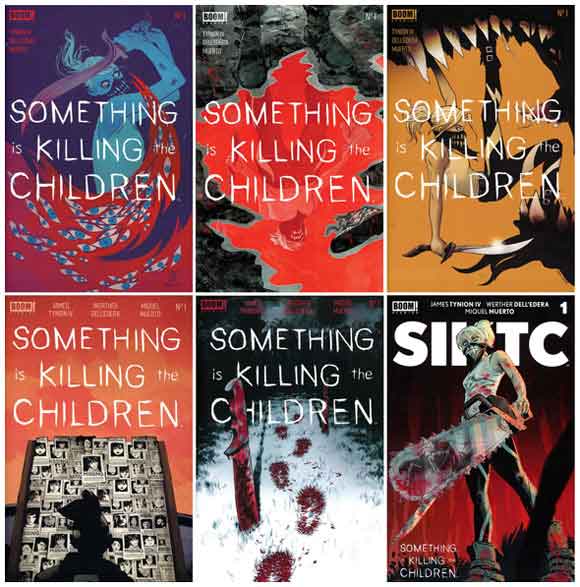 The 7th print was a Local Comic Shop Day (LCSD) Foil Edition, with a cover by Werther Dell'Edera: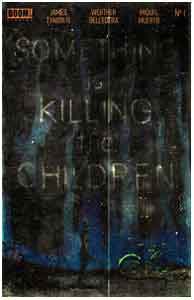 At the end of September 2021, the CGC Census recorded: 117 gradings for the "Black Cape Comics Edition" (with 95 in the highest grade of 9.8) and 72 gradings for the "New York Comic Con Edition" (with 72 in the top grade of 9.8).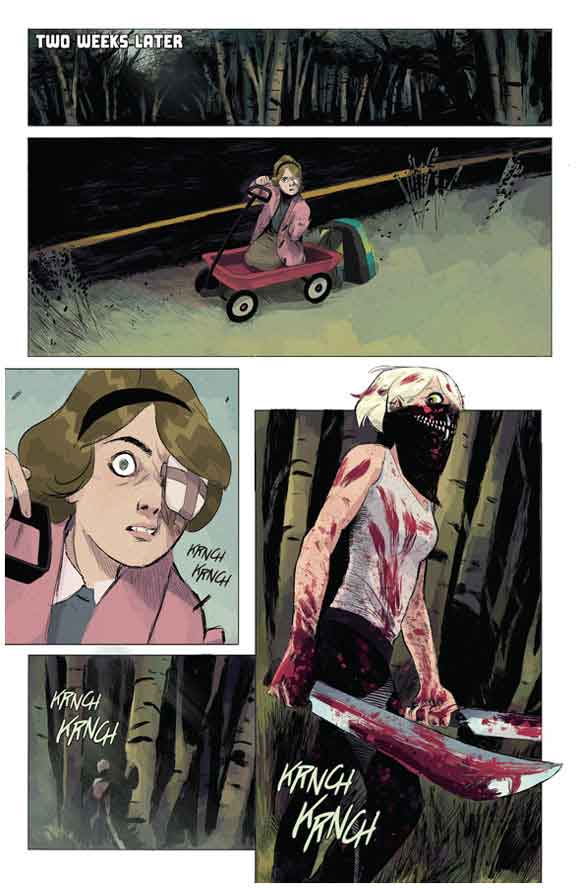 At that same time, the CBCS Population Report recorded: 11 gradings of the "NYCC 2019 B&W Virgin Exclusive" (with 10 in the top grade of 9.8) and 52 gradings of the "Black Cape Comics Exclusive" (with 49 in the top grade of 9.8).