Spawn #5 German Chamäleon / Thermo Edition
Infinity Verlag / Image, published date: Aug 1997.

Rare
This is a German Chamäleon variant of Spawn #5, by Infinity Publishing in Germany, featuring a "thermo" cover that changes color when heat is applied. Note that there was also an embossed German variant, featuring the cover of Spawn #9 (Angela).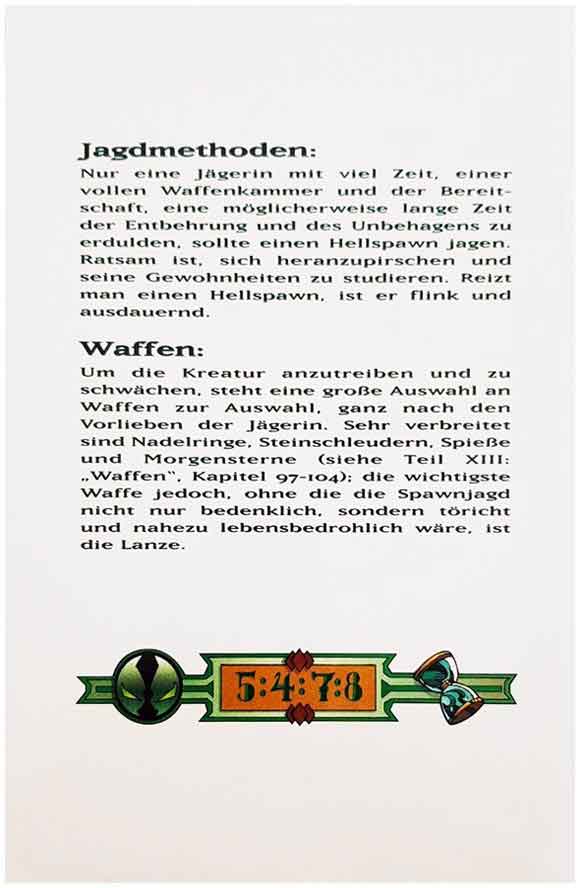 The comic was in written in German and reprints Spawn #9 (first appearance of Medieval Spawn and Angela: written by Neil Gaiman, with art by McFarlane) and Spawn #11 (written by Frank Miller and art again by McFarlane).
The Thermo variant "was produced in a strictly limited edition of only 400 copies" (translated from German), each came with a yellow or red plastic cover and came with a certificate of authenticity: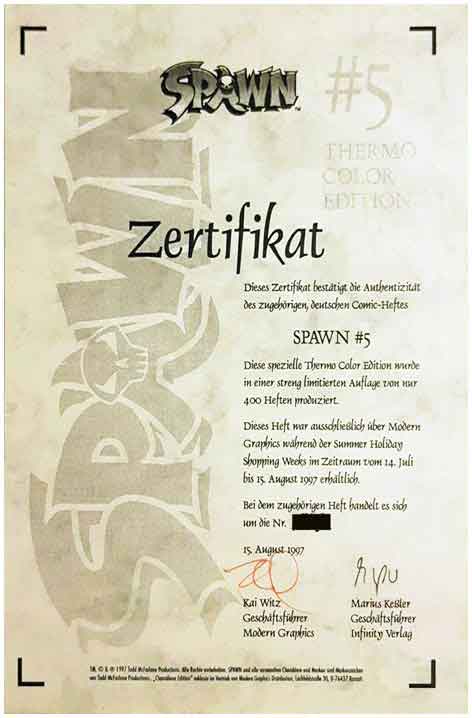 Loosely translated from the certificate, the comic was an exclusive for Modern Graphics, sold between July 14 and Aug 15 of 1997. The comics were signed by the directors of both Infinity Verlag (Infinity Publishing) and Modern Graphics.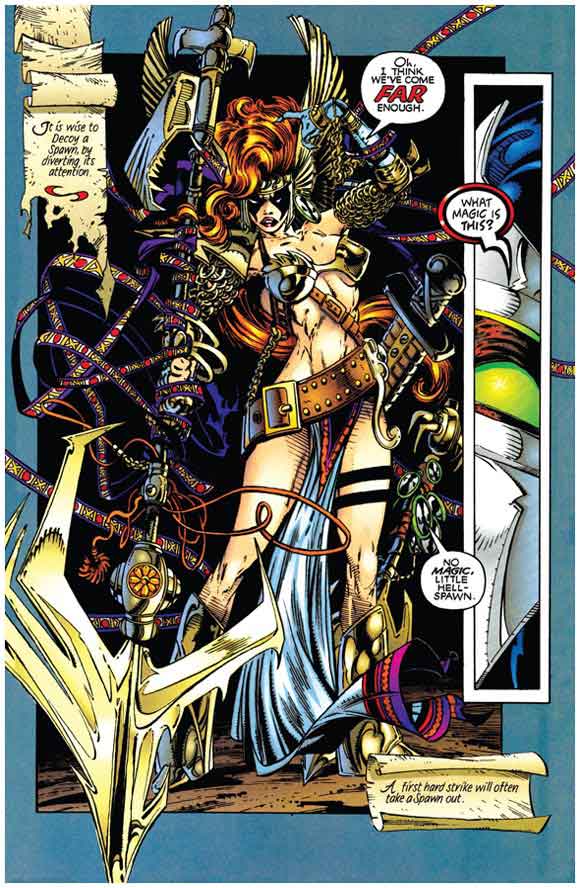 In mid-October of 2021, CGC recorded seven gradings of the "German Edition/Chameleon Edition", with five in the top grade of 9.8 (new mint / mint).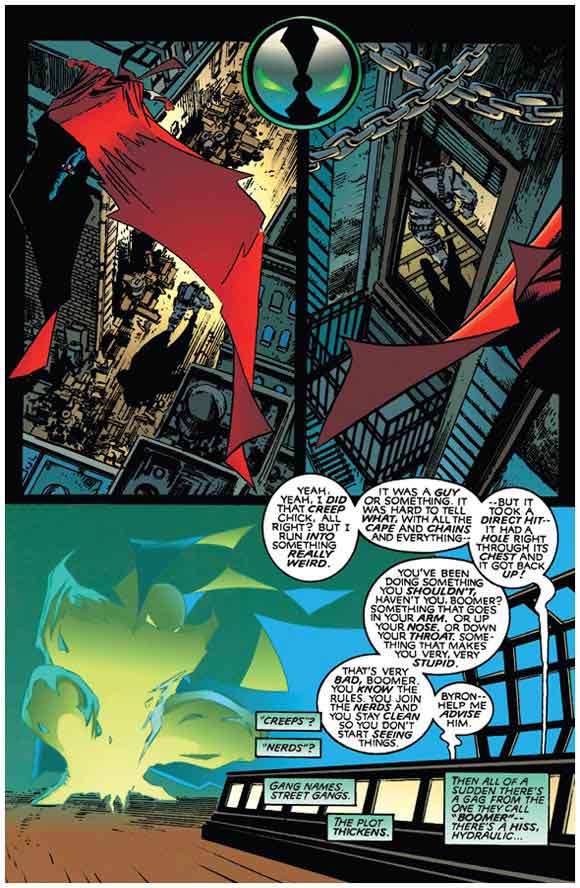 These are quite hard to obtain as they were only available in Germany, but some have been sold internationally on eBay, however, expect to pay over $900 to obtain one (as of Fall 2021) plus international shipping.