Livewire #1 Glass Variant
Diamond Code: OCT181984 ; In Shops: 2018-12-19+

ISBN/UPC: 8-58992-00360-4-00151 ; 36 Pages ; SRP: $3.99

Valiant, published Date: December 2018.

Rare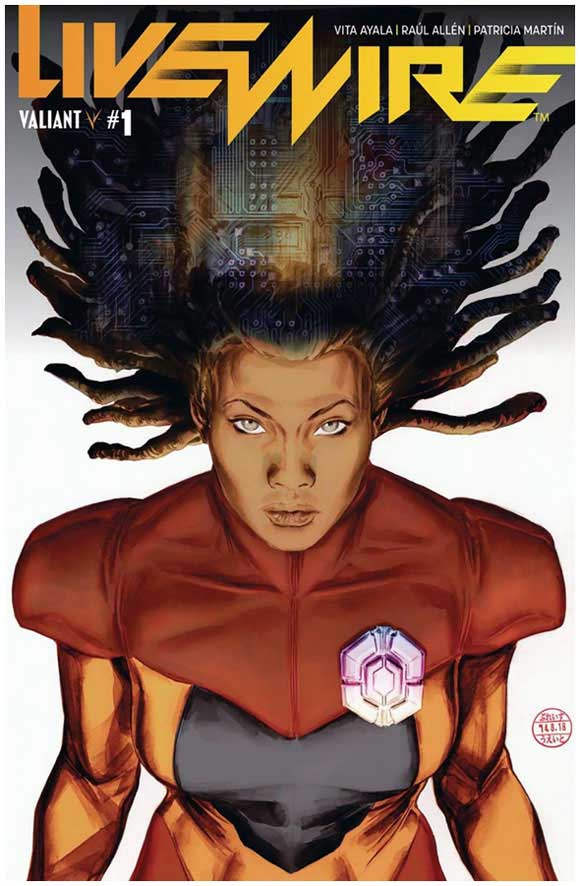 ALL-NEW ONGOING SERIES! FOR THE FIRST TIME, LIVEWIRE TAKES CENTER STAGE!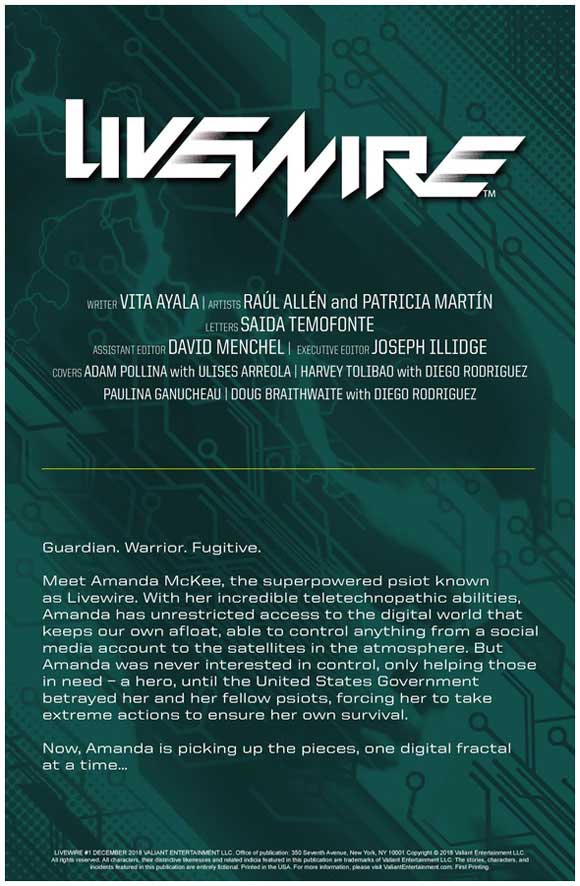 Accomplice. Mentor. Savior. And now, Enemy of the State. Seeking to protect other vulnerable super-powered psiots like herself, Livewire plunged the United States into a nationwide blackout with her technopathic abilities, causing untold devastation. After choosing the few over the many, she must now outrun the government she served - and those she once called allies. With the whole world hunting her, what kind of hero will Livewire be...or will she be one at all?
From rising star Vita Ayala (Supergirl) and astounding artists Raúl Allén and Patricia Martín (SECRET WEAPONS) comes an electrifying new series that will launch the Valiant Universe into a new age of champions!
This is the tempered glass variant with cover art by Doug Braithwaite that was "limited to 250 copies" and printed with UV ink so it glows under black light (ultraviolet UV-A).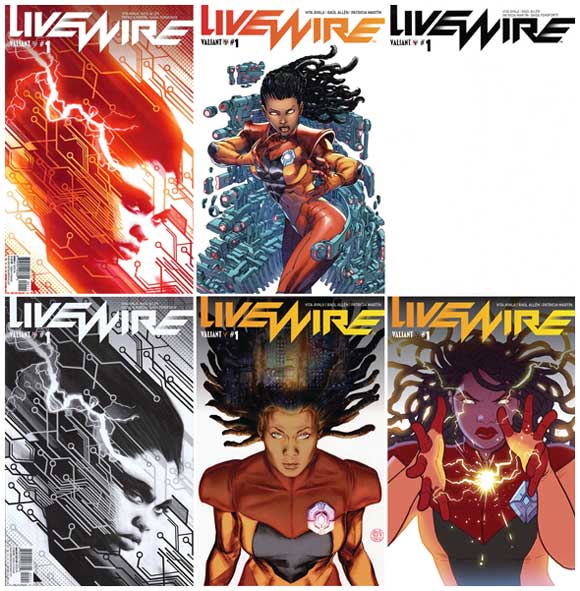 Above are the cover editions for the comic listed by Diamond (note that there are also other comic shop editions):
OCT181980 / 00111: Standard Cover by Adam Pollina
OCT181981 / 00121: Variant Cover by Harvey Tolibao
OCT181982 / 00131: Blank Cover
OCT181983 / 00141: 20 copy incentive sketch cover by Adam Pollina
OCT181984 / 00151: 250 copy incentive glass variant by Doug Braithwaite
OCT181985 / 00161: Pre-order bundle cover by Paulina Ganucheau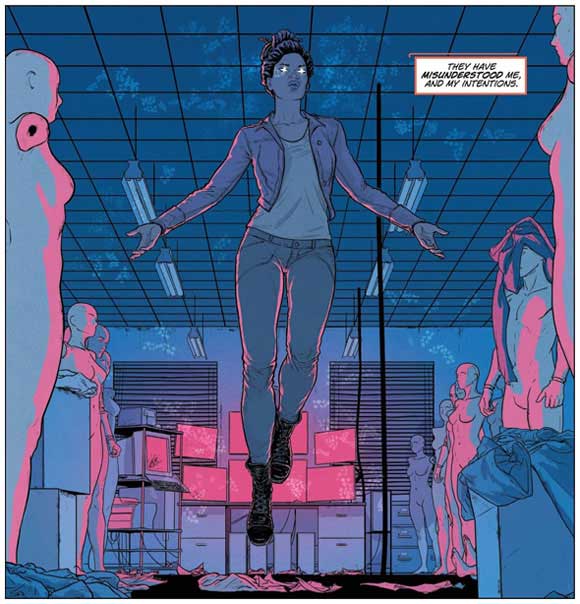 At the time of writing (April 2019), the CGC census had no recorded gradings for the Braithwaite variant.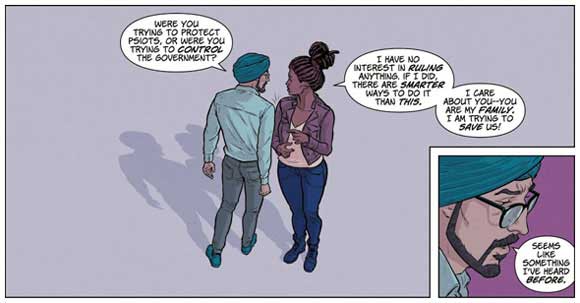 Realized sales for the glass variant were between $100 and $150 in mid-April 2019 with some sellers looking for almost $250.