All Star Batman and Robin,
the Boy Wonder #8
RRP Edition
DC Comics, January 2008.


Rare
This is a genuine DC RRP (Retailer Representative Program a.k.a. Retailer Roundtable Program) comic from DC's 2008 RRP conference; these meetings were for 60-80 select and diverse retailers (from small one-shop dealers to large retailers).
The sketch cover below features both the Joker and Batman in a single face (!) and has blue shading, which differentiates it from the standard sketch variant: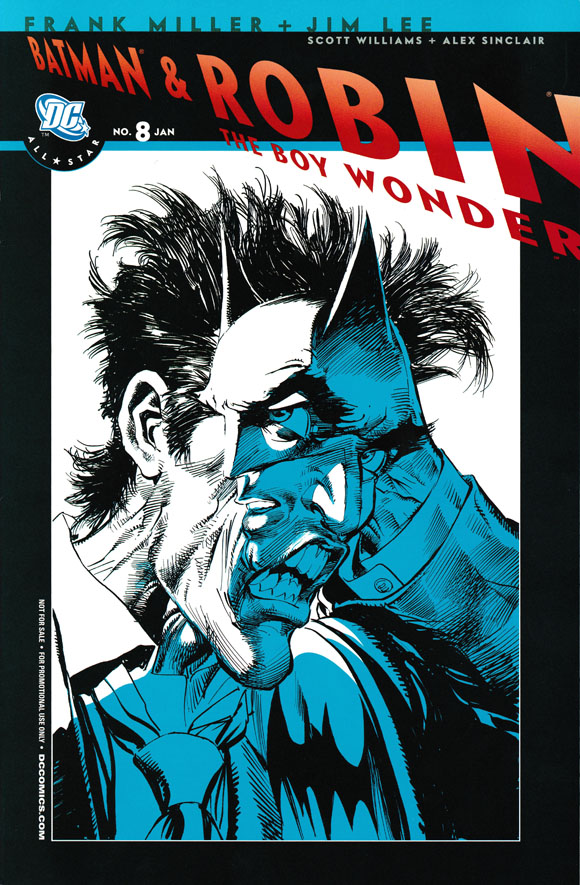 Below is the sketch cover variant (this one lacks the blue shading and is priced) and a standard copy showing the Joker's massive dragon tattoo.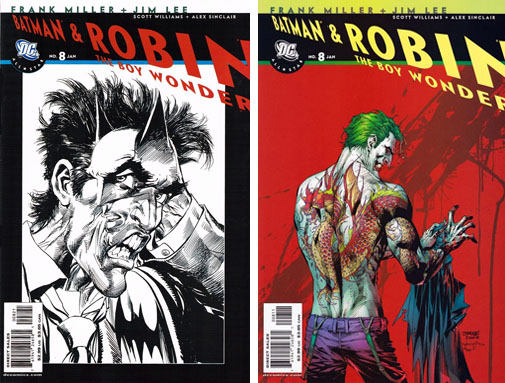 DC label the blue shaded RRP sketch variant "Not for Sale" and "For Promotional Use Only" on the cover of the comic; CGC label it as a "Retailer Incentive Edition" and "Promotional Issue". In January 2015, CGC had recorded 108 gradings, all reasonably high grades with a 9.0 minimum and 42 9.8 copies at the top of the census (including two in the Signature Series).


Related comics:
All Star Batman and Robin #8 RRP Edition (this comic)