Pop Kill #4 Hughes Variant
Paperfilms, published date: January 2021.

Rare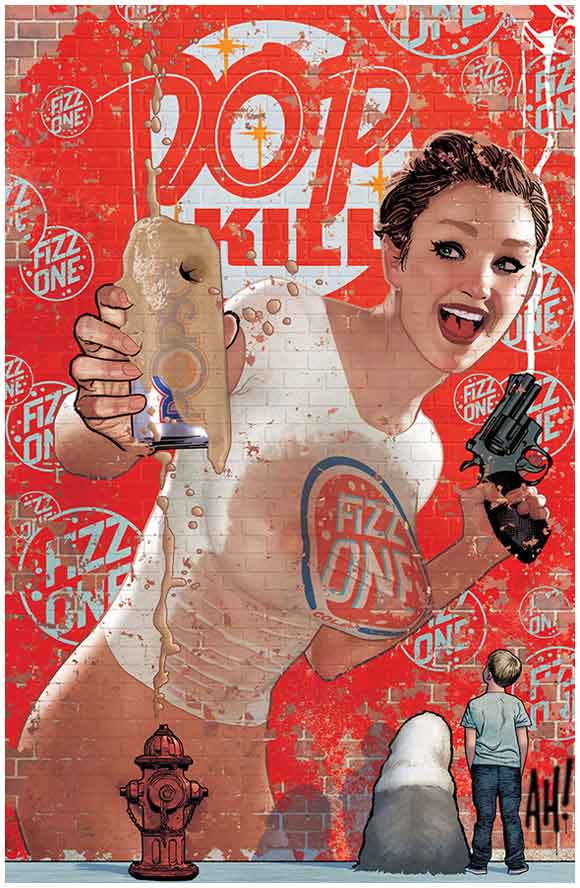 Pop Kill was a Kickstarter funded, four-issue miniseries and the variant featured here is the Adam Hughes cover variant featuring an embossed "virgin" cover.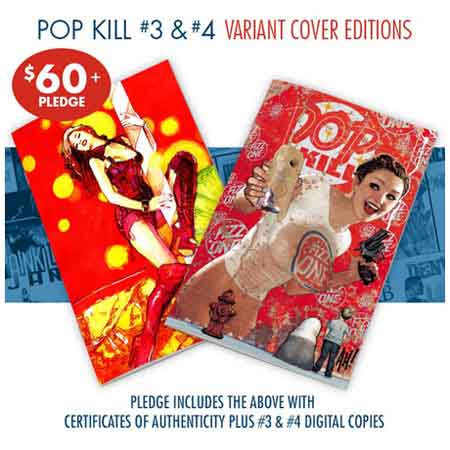 The #4 Hughes variant was available from three different pledges: $60 for it and a #3 variant, $175 for a full cover set of #3 and #4, and $400 for a "monster" cover set of all covers from the series. "Each order will come with a COA from PAPERFILMS".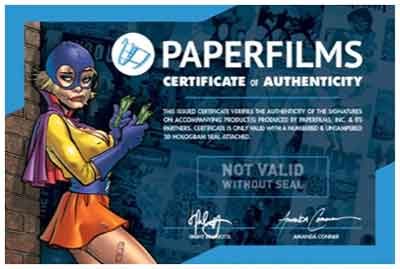 Just over 260 copies of the #4 variant were backed on Kickstart from what PaperFilms claimed were "limited to just 350 overall copies". A number of graded copies (9.6 and 9.8) were also sold separately on the paperfilms.com website.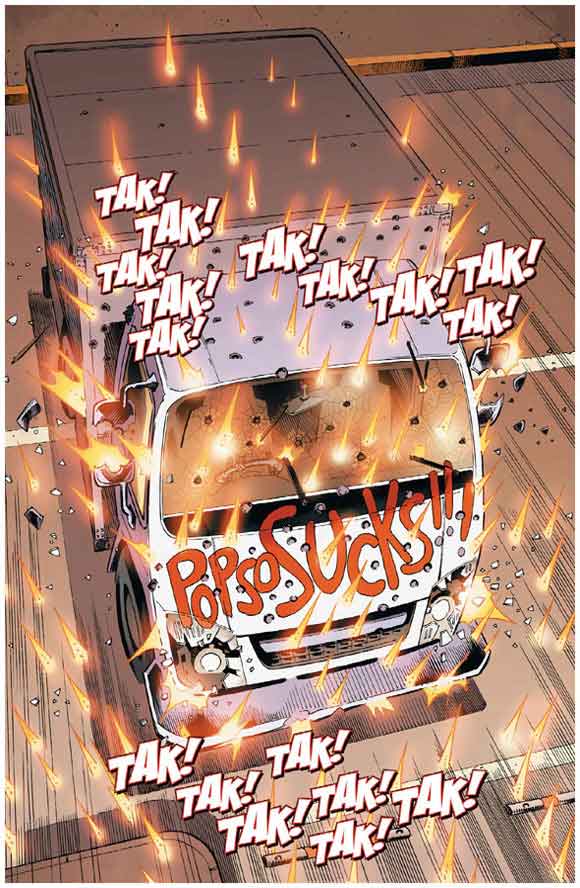 This issue was written by Jimmy Palmiotti and Dave Johnson, with internal art by Juan Santacruz.
Imagine a world where the two dominant and competing Cola companies, each worth billions, are owned by former Siamese twins who are now separated and have grown to hate each other so much they hire assassins, saboteurs, and espionage personnel to meddle with each other on a daily basis. Meet the beautiful DINA DELUX, a scientist in the Fizz division at POPSO COLA. She's on the verge of creating a formula that will make soda 50% fizzier, keeping it carbonated longer than any other brand on the market. A breakthrough like this would put all the competition out of business in a heartbeat.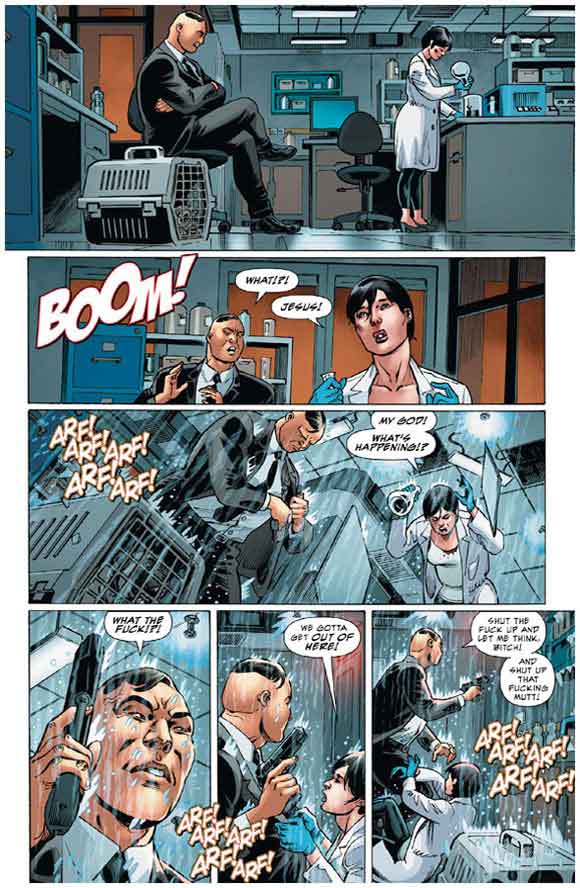 When Popso's main rival FIZZ ONE COLA hear the rumors about the discovery, they activate their best man, JON PYLE, an oversexed mercenary, to take care of the situation.
Above are the regular edition and an "adult mystery" cover by Amanda Conner (apparently also "limited to 350 copies").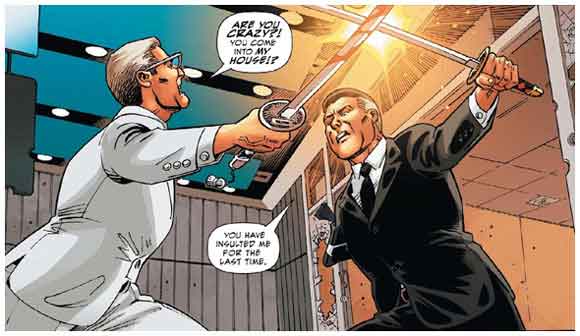 In early September 2022, there were 73 recorded gradings for the "Hughes Variant" in the CGC census, with 66 in the top grade of 9.8 (new mint / mint).

At that same time, there were three gradings of the "Adam Hughes Kickstarter Edition" in the CBCS Population Report, with one at the top grade of 9.8.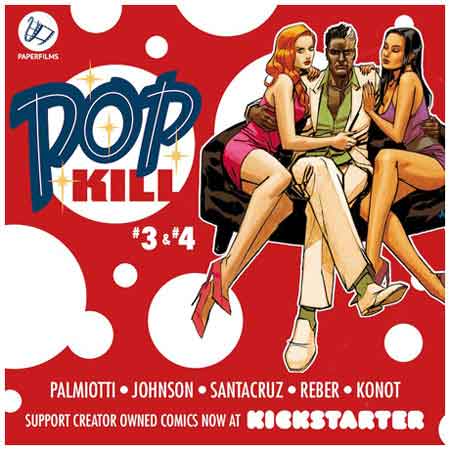 The Hughes variant is not cheap with copies going for $400 or more in nm and 9.8 graded CGC or CBCS copies going for around $2,000 in August 2022.