The Official History
Of Bongo Comics #1
Bongo Comics Group, Fall 1993.

Rare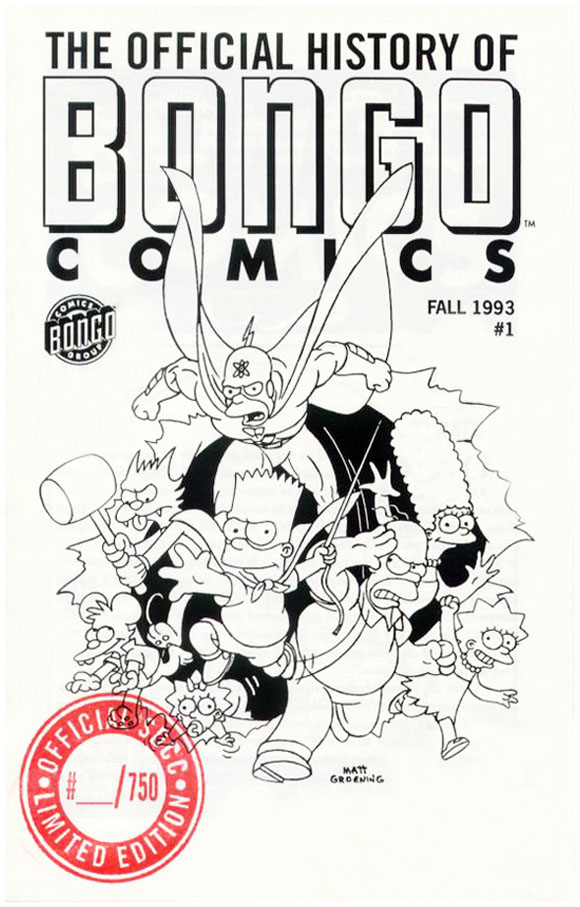 This rare ten page black and white ashcan (mini) comic was limited to only 750 hand-numbered comics some of which were signed at the time by one or more of the contributors (Matt Groening, Bill Morrison, Steve Vance and Cindy Vance).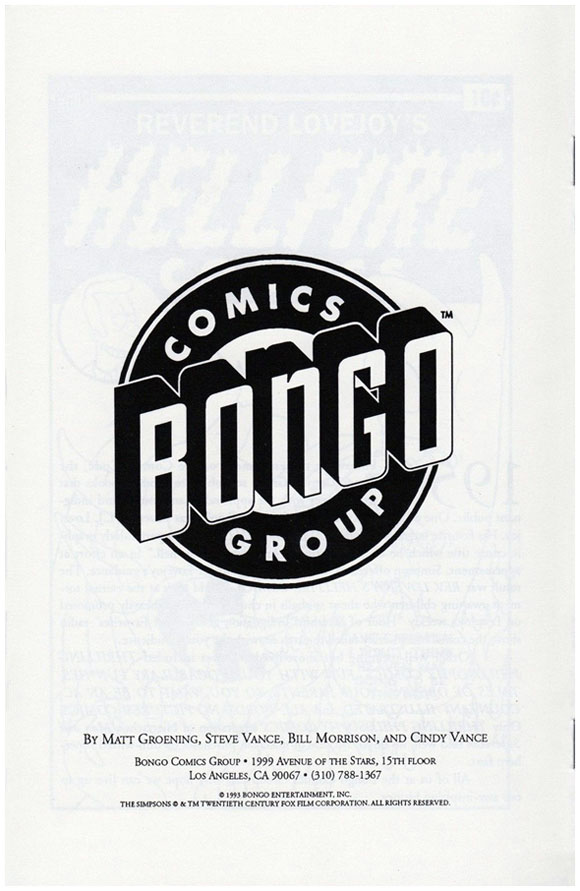 The comic was given out at the San Diego Comic Con (SDCC) back in 1993: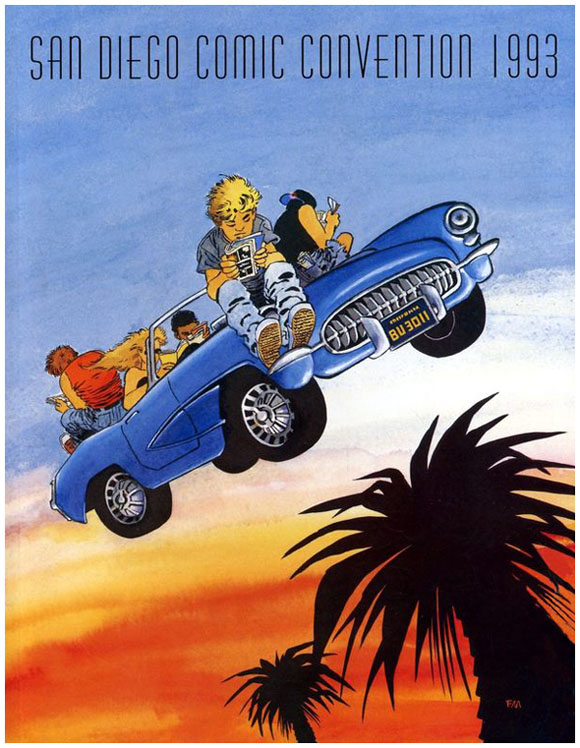 Note that some of these comics come complete with an official Bongo backing board, advertising the upcoming releases at the time: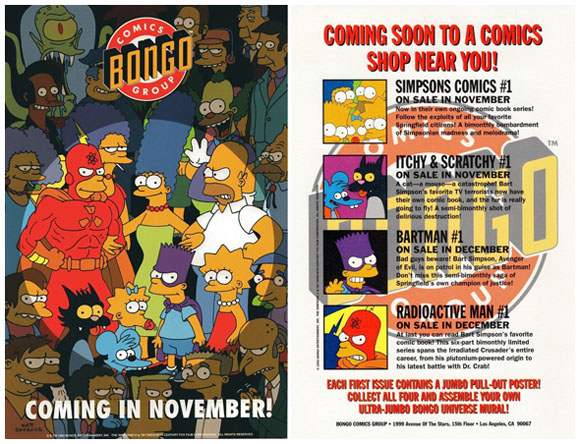 Although rare, there are usually one or two for sale on auction sites and they seem to be in demand (most sell).