Negan Lives! #1 Gold Variant
Image, published Date: July 2020 (In Shops: 2020-07-01).

Rare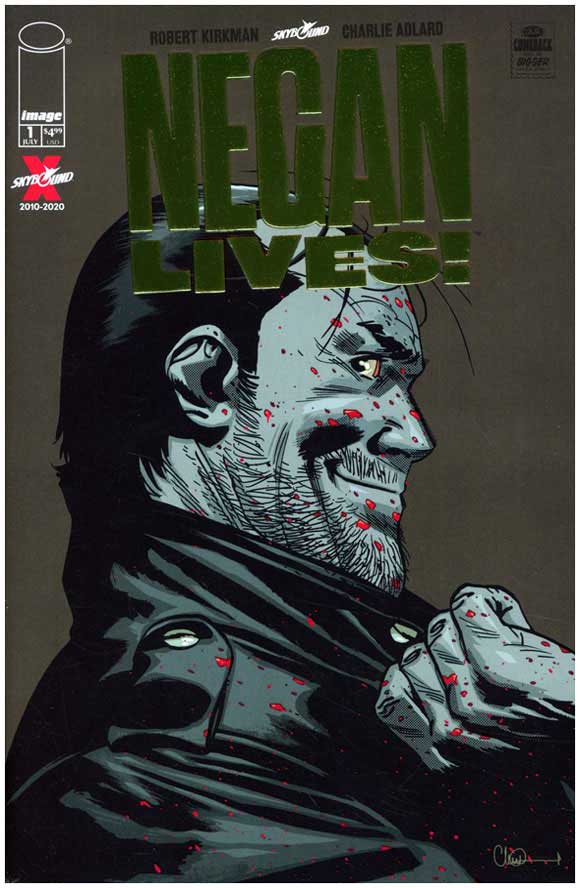 The greatest f*@king comic book villain of ALL-TIME returns. 'Nuff said.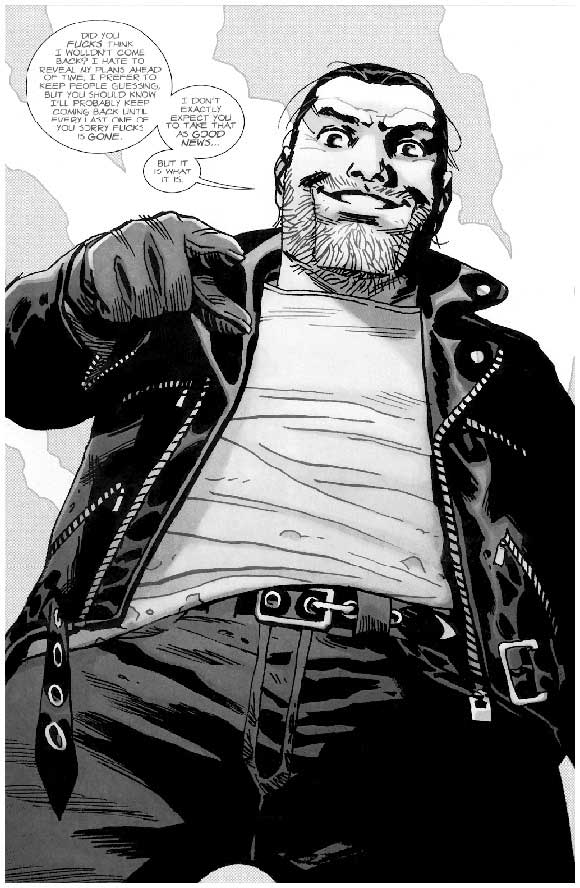 This one-off issue was written by Robert Kirkman with interior art by Charlie Adlard (and grey tones by Cliff Rathburn). The cover was also by Adlard with colors by Dave McCaig.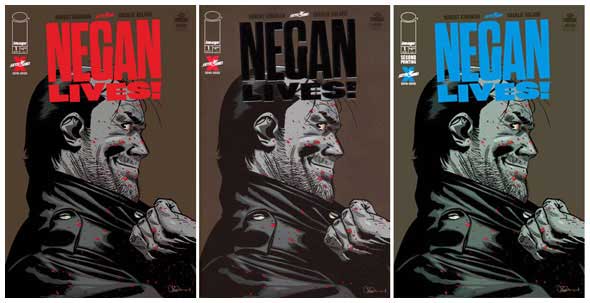 Above are three of the other covers produced so far for the issue:
Regular (red Logo) edition (Diamond code: MAR208199, barcode ending: 00111)
Silver Logo variant (Diamond code: MAR208200, barcode ending: 00121)
Second print (blue logo) variant (Diamond code: APR208954, barcode ending: 00112; release Date: 2020-08-05)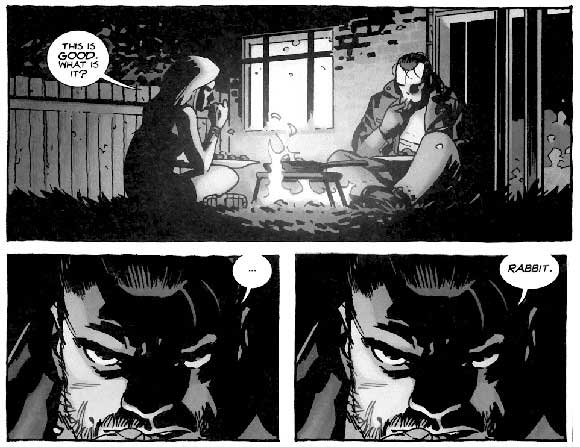 Since his last appearance in The Walking Dead #174, Negan had been living in isolation until uninvited guests turn up at his house...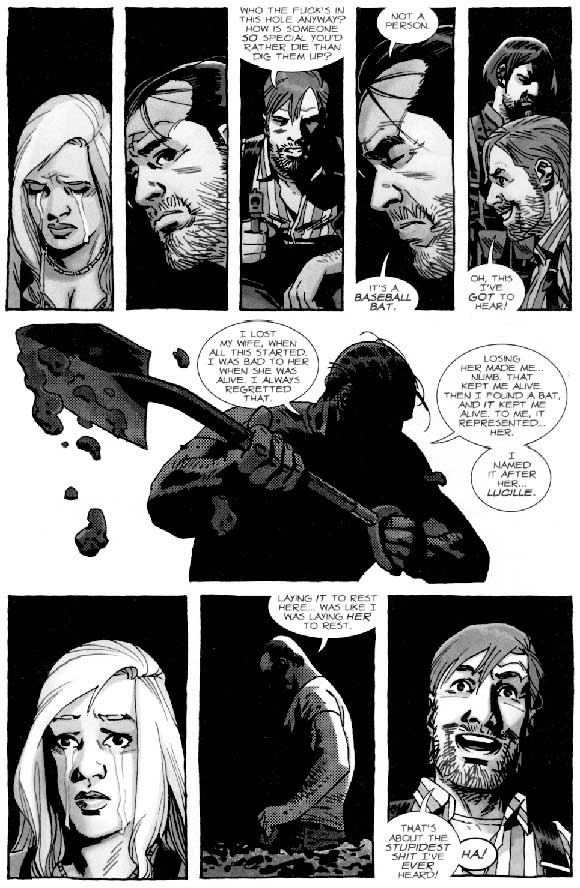 About this one-off issue, Kirkman stated: "I've been inspired by Steve Geppi and Diamond's efforts to shine a light on how essential the direct market is to our beloved industry with their #backthecomeback campaign. While Charlie Adlard and I had laid the series to rest, this felt like something special we could do for the store owners who made our series a success to begin with. To that end, I'm happy to report that 100% of the revenue generated from this book will go to the stores selling it. The retailer community does backbreaking work to get comics into the hands of our loving fans, we should all be doing more in these trying times to show them how appreciated they are."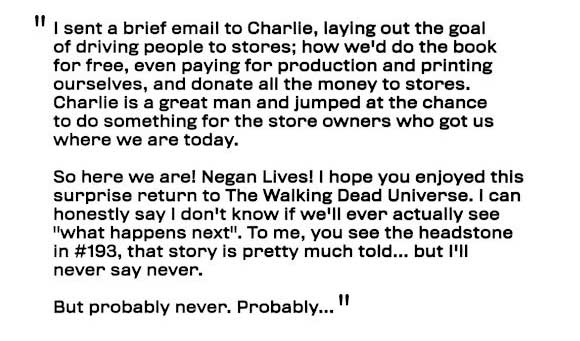 At the start of August 2020 (early days for this one-off), the CGC census contained 37 recorded gradings for the "Gold Foil Edition", with 28 in the top grade of 9.8 (near mint / mint). In that same timeframe, the CBCS population report had two gradings recorded for the "Gold Variant", both in 9.8.