Sabrina The Teenage Witch #1 Adam Hughes Virgin Variants
Archie Comic Publications, in shops 2019-03-27.

Rare
Color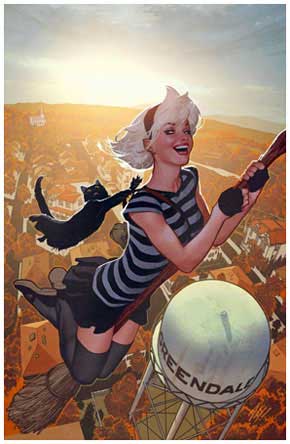 B & W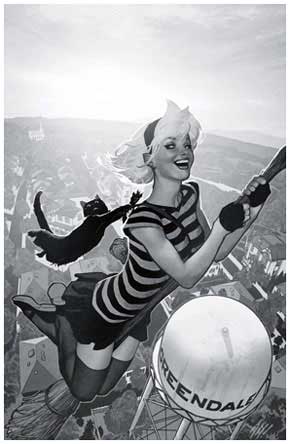 Archie Comics is relaunching one of its most iconic and beloved characters in a spellbinding new comic book series by the fan-favorite team of writer Kelly Thompson and artist Veronica Fish. SABRINA THE TEENAGE WITCH, a five-issue mini-series arrives in comics shops in March.
Below is some of the character art from Fish: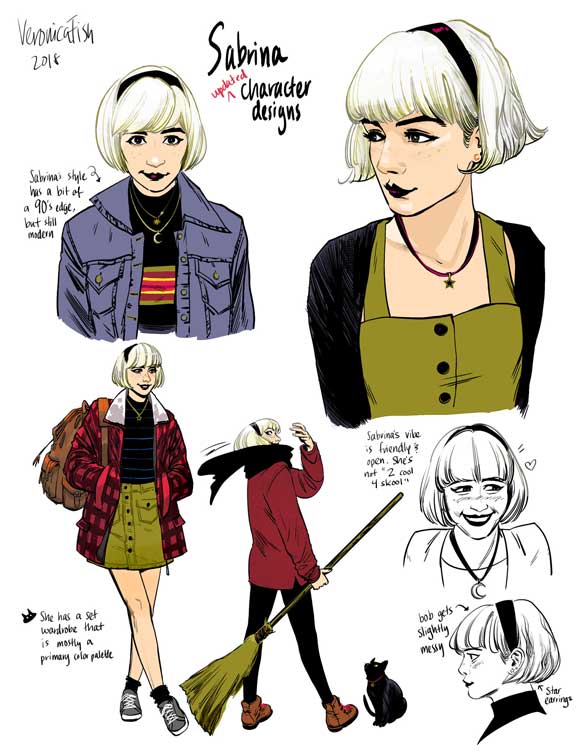 BRAND NEW SERIES! Sabrina is a teen witch who's struggling with balancing the double life of high school and her burgeoning powers. Newly relocated to Greendale with her aunts Hilda and Zelda (also witches), Sabrina is trying to make the best of being the new girl in town which so far includes two intriguing love interests, an instant rivalry, a couple of misfits that could turn into BFFs, and trying to save the high school (and maybe the world) from crazy supernatural events. NBD!
32 pages, full color comic, rated T+ (standard comic cover price $3.99).

At the time of writing, this comic was on pre-order (final orders due: Mar 04, 2019) with five covers available from Diamond Comic Distributors:
Cover A: Veronica Fish (Diamond code: JAN191586)
Cover B: Stephanie Buscema (Diamond code: JAN191587)
Cover C: Adam Hughes (Diamond code: JAN191588)
Cover D: Victor Ibanez (Diamond code: JAN191589)
Cover E: Sandra Lanz (Diamond code: JAN191590)
The Adam Hughes cover was also available as a virgin variant (showing just the art hence lacking cover logos and trade dress) exclusively from some select outlets for as low as $19.99 each.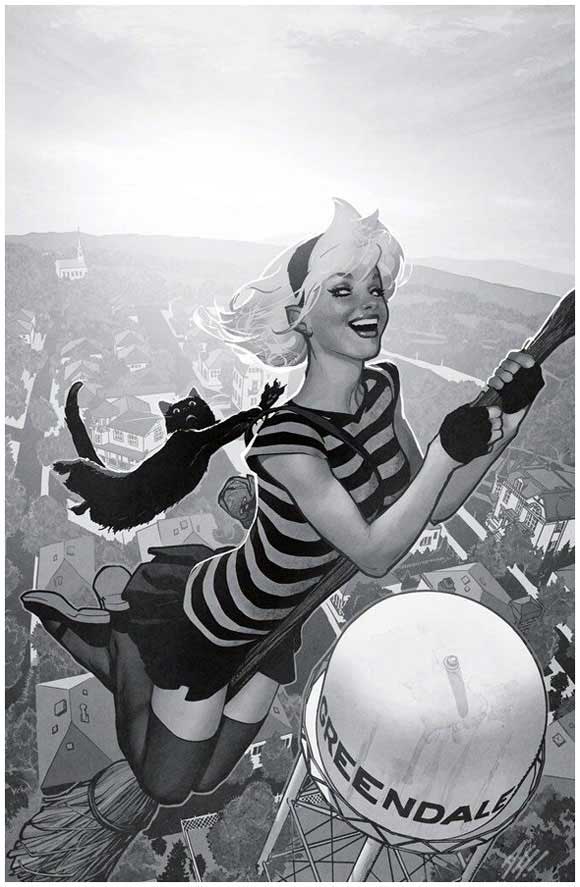 The black and white variant (above) was restricted to only 750 copies and the color variant (below) to just 500. Both variants sold out on pre-order from the stores leading to copies (that hadn't even been distributed at that time) pre-selling on auction sites such as ebay for multiples of their pre-order price.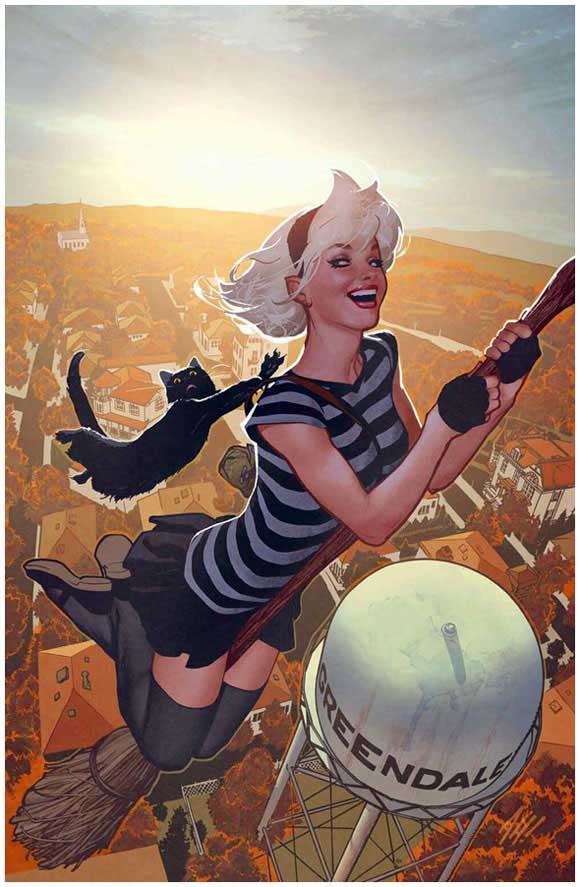 It will certainly be interesting to see where the prices of these variants go once the physical copies are available for re-sale (both raw and slabbed/graded copies).