Masters of the Universe Dream Halloween 2002
MVCreations, October 2002.

Rare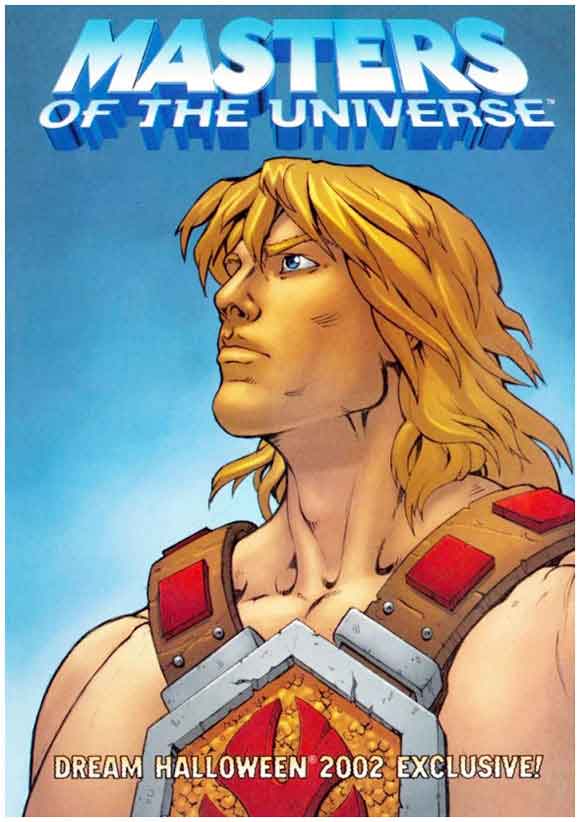 This is a 2/3rd sized promo comic that was available at the CAAF Dream Halloween charity event in 2002 as well as very limited numbers available mail order direct from MVCreations after the event (for a $50 donation plus postage costs).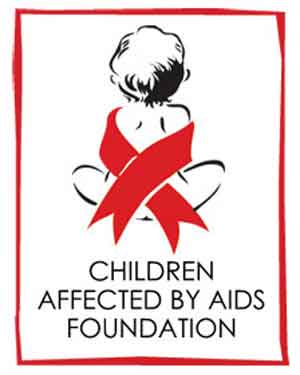 The mission of the Children Affected by AIDS Foundation (CAAF) is to make a positive difference in the lives of children infected with HIV and affected by AIDS. CAAF accomplishes this by helping meet their diverse, special needs, advocating and educating on their behalf, and bringing joy and fun into their lives. 9th annual Dream Halloween, benefiting the Children Affected by AIDS Foundation (CAAF), in Santa Monica, California, October 26, 2002. CAAF was founded in 1993 by Joe Cristina, a Mattel, Inc. executive to improve the quality of life for children living with HIV/AIDS.
The charity event took place at the Barker Hangar at Santa Monica Air Center (a former hanger) and was attended by various celebrities, including Jamie Lee Curtis and Diana Ross.
As well as the promo comic, attendees of the event could obtain various other goodies, including the sought after Dream Halloween 2002 Dairy Delivery: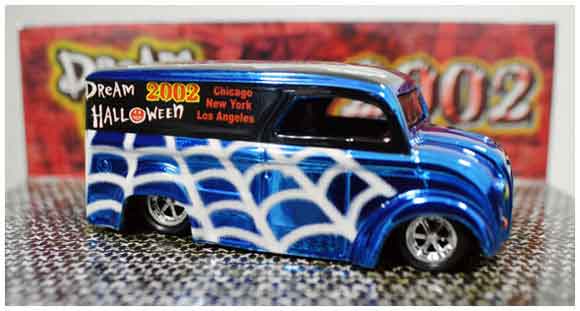 The following year, the Masters Of The Universe Encyclopedia #1 was issued: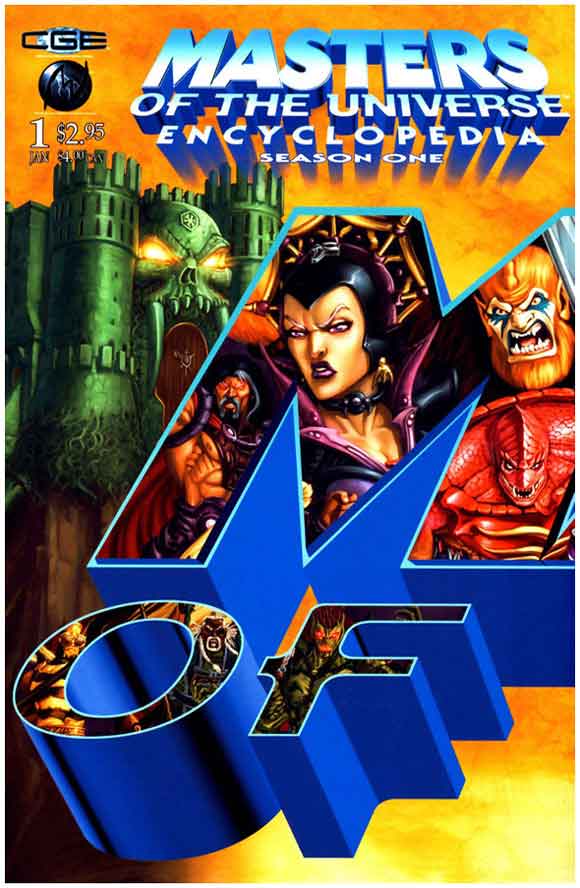 This had a full page feature on the promo comic shown below: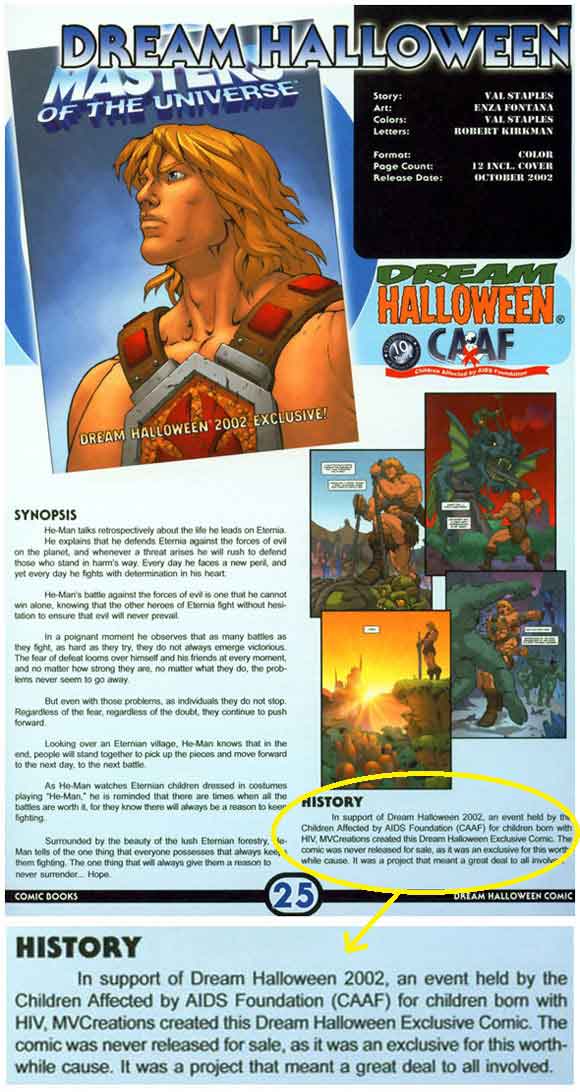 The encyclopedia notes that the promo comic had 12 pages, including the cover, with a story "Hope", written and colored by Val Staples, cover and interior art by Enza Fontana and lettered by Robert Kirkman!
At the time of writing, at the end of January 2023, there was only one lone 9.0 (very fine / near mint) grading recorded in the CGC Census (note that CBCS recorded zero gradings of the promo at that same time).
Note that, Masters of the Universe: Dream Halloween 2003 comic "Power of Fear" (below), re-printed 12-page "Hope" story from the 2002 promo.