Bloodshot Reborn #10 Jeff Lemire 1:100 Retailer Incentive Cover
Valiant, published date: January 2016 (in shops: 2016-01-27; 32 pages).

Rare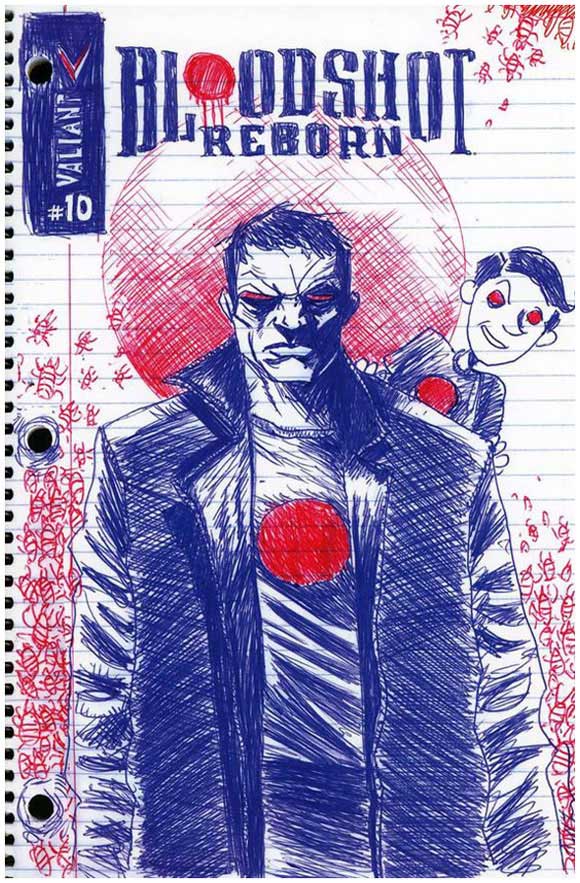 ALL-NEW ARC! ALL-NEW JUMPING-ON POINT! WHO OR WHAT IS... "THE ANALOG MAN"?
Many years from now, Los Angeles has become a post-apocalyptic wasteland and the once unstoppable killing machine known as BLOODSHOT has become THE ANALOG MAN. Hopelessly outdated, Bloodshot's taken on a new role as the protector of a small town, eking out a subsistence existence with the great love of his life - Magic - and protecting a group of stragglers who've weathered the storm. But when a gang of marauders arrives, the settlement's survival is threatened, and Bloodshot is forced to bring justice to the distorted and disjointed badlands of the Valiant Universe! Blockbuster artist Lewis LaRosa joins New York Times best-selling writer Jeff Lemire for a gasoline-soaked storyline two years in the making right here for "THE ANALOG MAN"!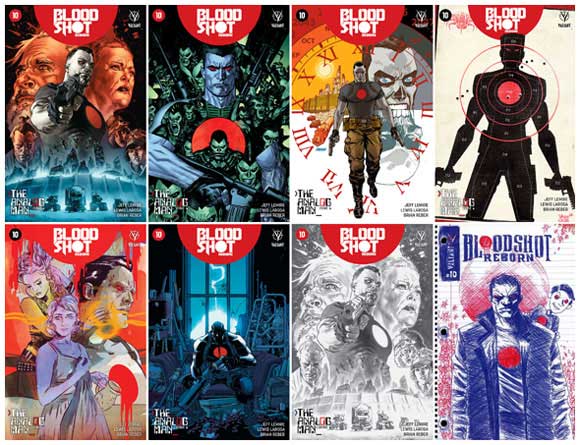 Above are the covers that were available via Diamond (from left to right, top to bottom):
Cover A: Lewis LaRosa (Diamond code: NOV151688)
Cover B: Ryan Sook (Diamond code: NOV151689)
Cover C: Dave Johnson (Diamond code: NOV151690)
Cover D: Jeffrey Veregge (Diamond code: NOV151691)
Cover E: Tula Lotay 1:10 incentive copy (Diamond code: NOV151692)
Cover F: David Lafuente 1:20 incentive copy (Diamond code: NOV151693)
Cover G: Lewis LaRosa 1:50 Black & White incentive variant (Diamond code: NOV151694)
Cover H: Jeff Lemire 1:100 Linewide incentive (Diamond code: NOV151695)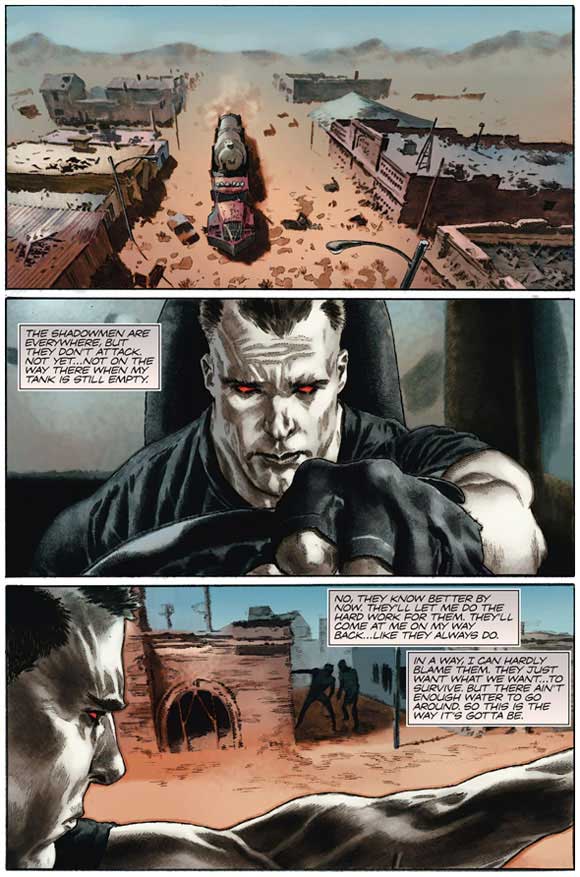 Above are some Mad Max-esque panels from the start of the narrative, set in the future where Bloodshot drives through dangerous land occupied by the Shadowmen in search of water rationed to outsiders at the outskirts of the Los Angeles walled mega city.
Below is an analysis of the art from the page above that was included at the back of the issue: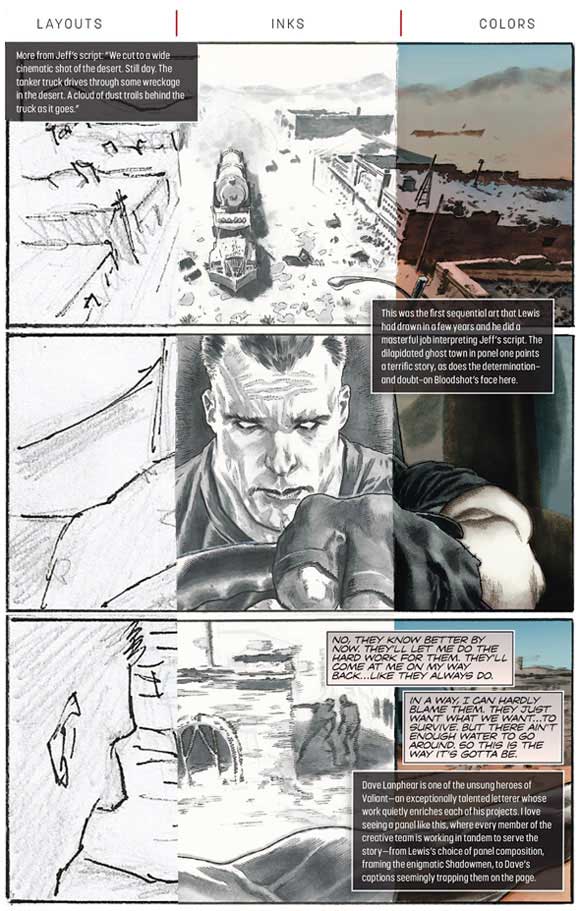 In early mid-September 2019, CGC had 53 gradings of the "Lemire Variant Cover" recorded in their census with one in the top grade of 9.9 (mint minus).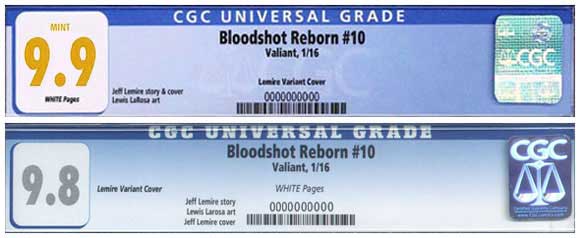 These are a little cheaper than the earlier Harbinger #8 Lemire Linewide cover, with near mint copies available for under $100 and CGC/CBCS 9.8 copies from as little as $100 (not bad for a 1:100 from an issue that had a pretty low distribution to start with).