Malibu Sun #8 & Evil Ernie #1
Eternity/Malibu, published date: December 1991.
Malibu Sun #8

Low Dist.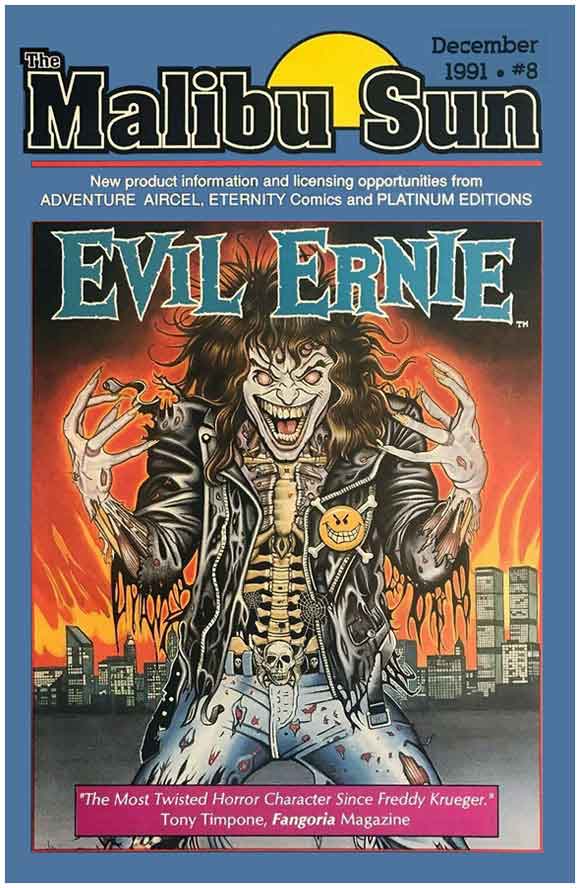 Evil Ernie #1

Common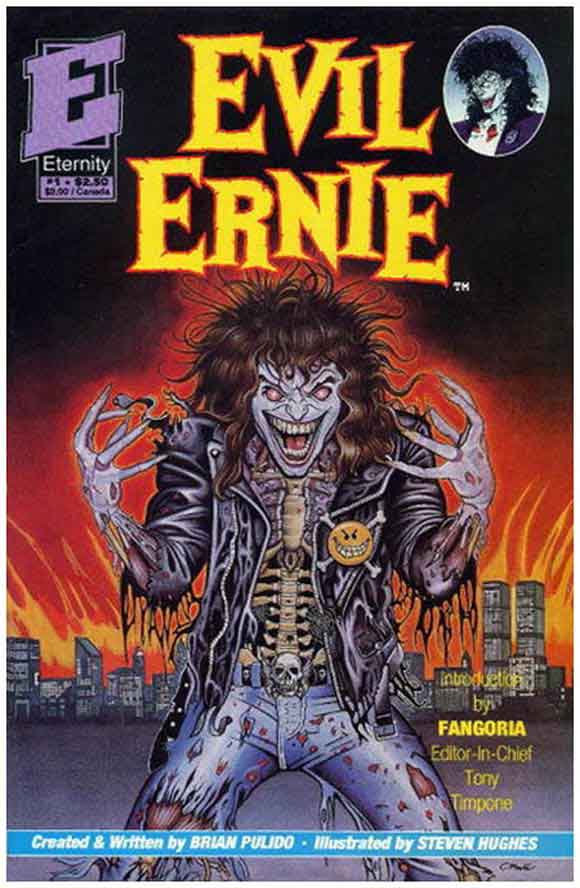 Malibu Sun was a monthly preview, published by Malibu Graphics, of their upcoming comic releases under their imprints: Adventure Comics, Aircel Comics, Eternity Comics and Platinum Editions.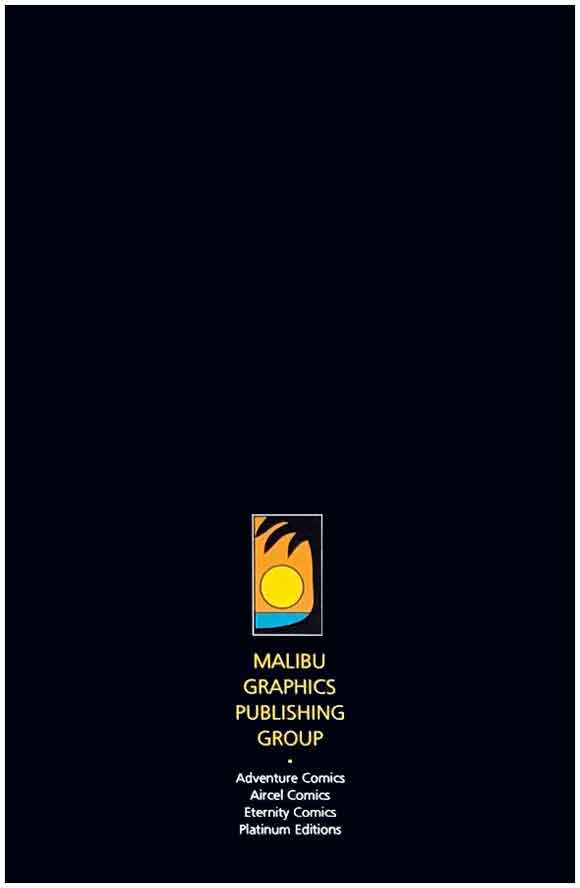 #8 previewed the first issue (of five) of Evil Ernie and was simply text (hence was not an "appearance" as it did not contain any of the pages from the story itself. The preview comic did, however, have the same cover art from Evil Ernie #1 on its cover (by Eric Maché)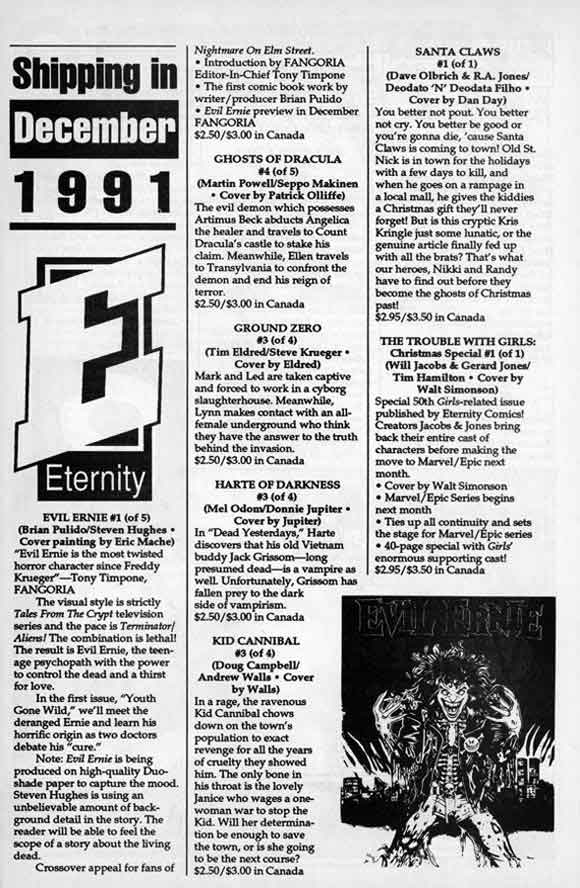 Evil Ernie #1, which had the same publication month, was written by Brian Pulido with interior art by Steven Hughes and lettering by Ronald Cruz.
The issue also featured the "origin and 1st appearance of Evil Ernie":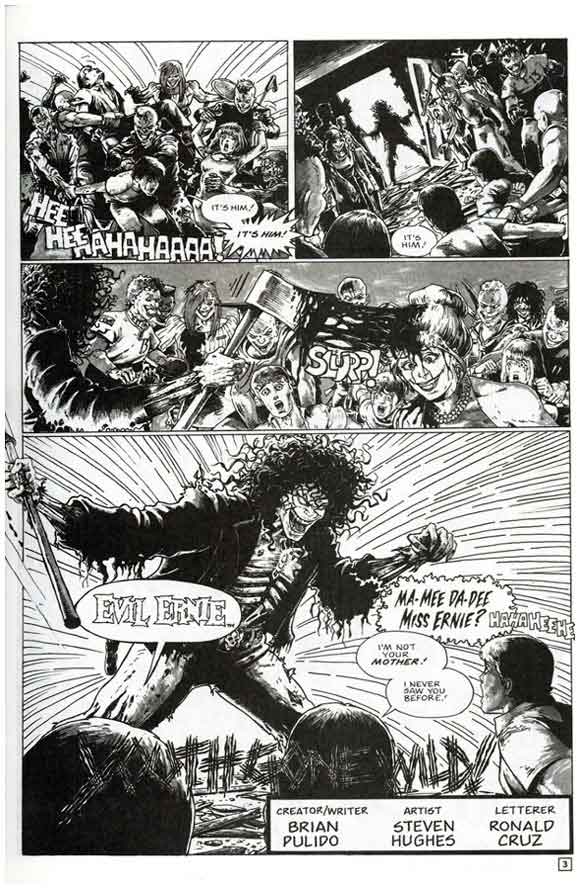 As well as the man himself, the issue also featured the "1st appearance of Lady Death":
Tony Timpone, of horror mag Fangoria, quoted that "Evil Ernie is the most twisted horror character since Freddy Krueger".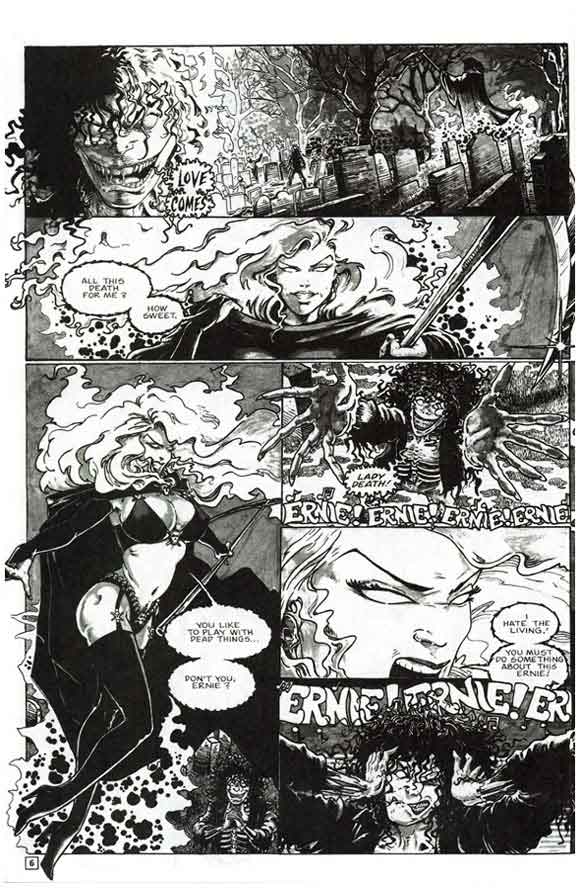 Evil Ernie, the teenage psychopath with the power to control the dead and a thirst for love.
In the first issue, "Youth Gone Wild", we'll meet the deranged Ernie and learn his horrific origin as two doctors debate his "cure".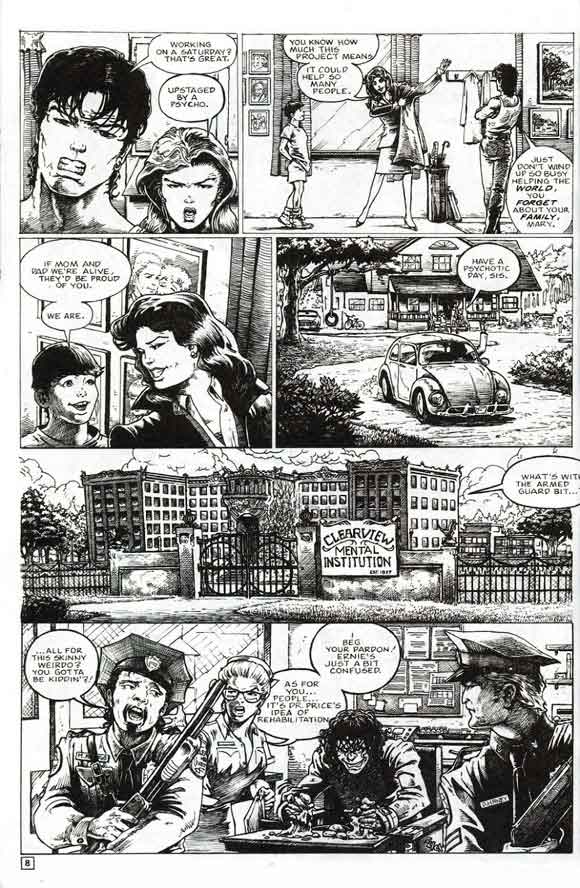 In mid-December 2022, the CGC Census recorded only 27 gradings for Malibu Sun #8, with one in the top grade of 9.6 (near mint plus). CGC noted "Eric Maché" cover on their label.
At that same time, CGC recorded 829 gradings for Evil Ernie #1 with 38 in the top grade of 9.8 (near mint / mint).


Again, at that same time, CBCS recorded four gradings of Malibu Sun #8 with one in the top grade of 9.0 (very fine / near mint). They also recorded 116 gradings of Evil Ernie #1 but seemed to have recorded them three different ways: under Eternity, under Malibu and under Malibu/Eternity!