4 Kids Walk Into A Bank #1
Retailer Sneak Peek Edition
Black Mask Studios, January 2016.

Rare
To quote writer Matthew Rosenberg: "4 Kids Walk Into A Bank is the story of 11 year old Paige & her 3 best friends as they attempt to keep her dad out of trouble by pulling off the heist he was planning on doing first".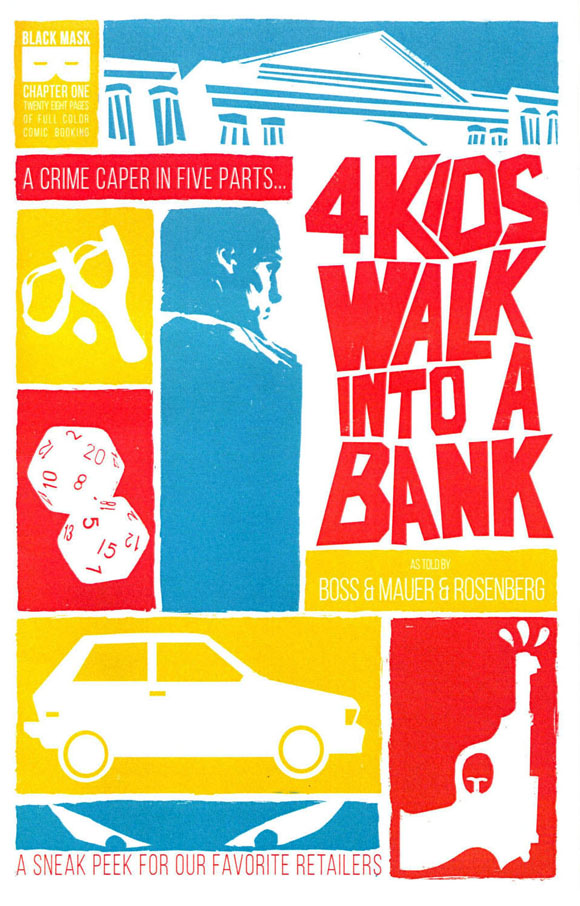 This is the Sneak Peek variant sent out to retailers before the comic could be ordered through Diamond. The advanced copies have the additional text "A sneak peek for our favorite retailers" in the bottom left corner of the cover, which differs from the final distributed copies: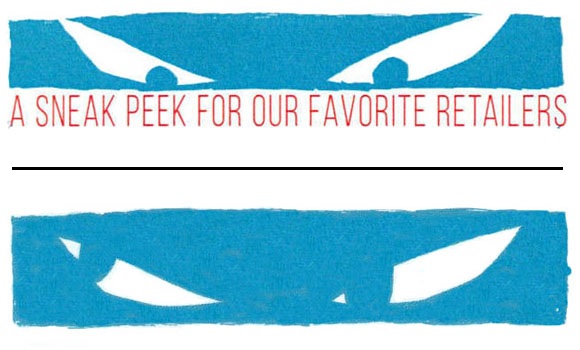 The back over also differs significantly from the distributed copies and is also numbered out of 200 (The Sneak Peek copy is to the left):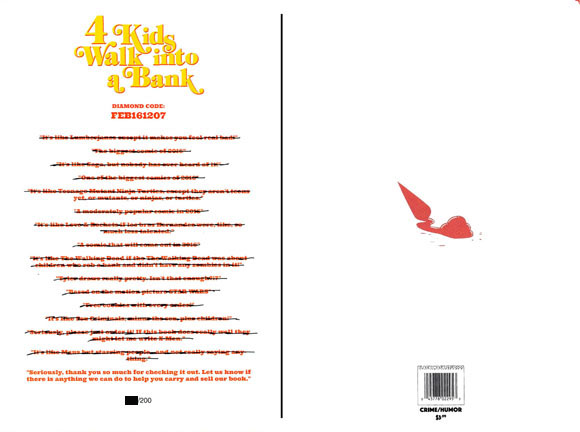 Retailers lucky enough to get a copy of the Sneak Peek variant also received a pack containing a covering letter addressed to the retailer, buttons, stickers and also a pencil sketch by series artist Tyler Boss.
At the time of writing (late September 2016), CGC had only recorded 4 gradings of these (three at 9.8 and one at 9.6). They categorise the variant as a separate comic under 4 Kids Walk Into a Bank Preview and the retailer exclusive has no recorded issue date in the CGC census.
Note that, given the low numbers of these, prices will vary and expect to pay more than guide for any auctions that include the additional pack items, especially the sketch.