Marvel Authentix: Amazing Spider-Man #1
Dynamic Forces (DF) Variants
Marvel Comics, October 1998.
Spidey Sense
Sketch Romita

Rare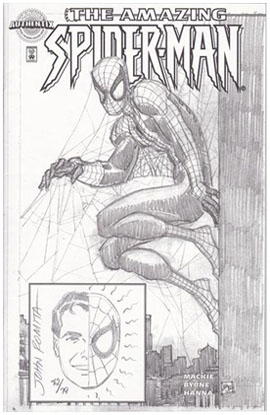 Head Sketch
John Romita

Rare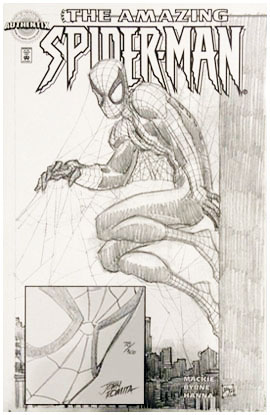 Signed Romita
Sr, Jr and S.Lee

Rare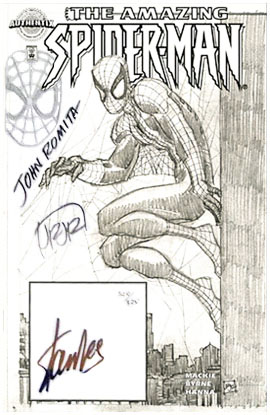 Signed by
Stan Lee

Rare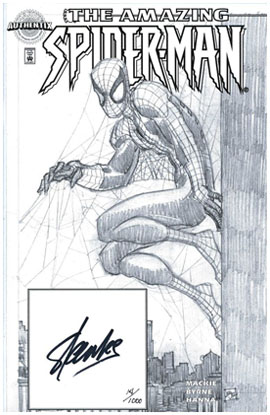 There are a number of known Dynamic Forces signed versions of Marvel Authentix: Spider-Man #1, like those shown above, as well as 6,500 copies sold unsigned & unsketched by Dynamic Forces: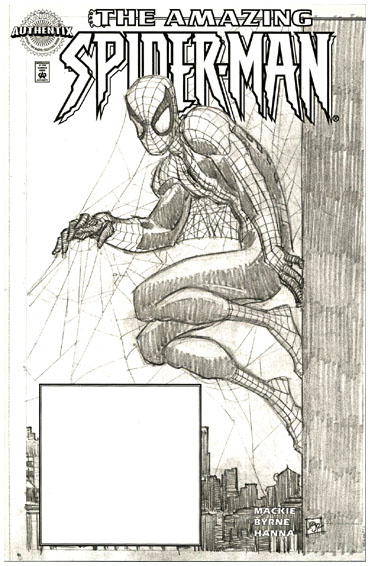 The unsigned/unsketched copies are reasonably easy to come by and can be obtained for around $50; the signed copies below are a little harder to come by:
79 copies with a "Spidey Sense" sketch by John Romita Sr.
300 with a sketch by John Romita Sr.
325 sketched and signed by John Romita Sr and signed by both John Romita Jr and Stan Lee.
1,000 copies signed by Stan Lee.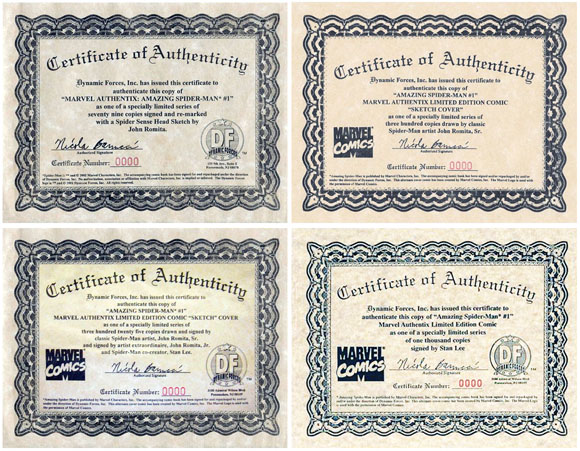 All copies came with a Dynamic Forces certificate of authenticity but any getting any signed copies graded with CGC would result in a green qualified label as the signatures (and any sketch) were not witnessed by CGC (CGC didn't even exist at that time). However, some of the unsigned and unsketched copies have been subsequently signed on CGC Signature series.
Given these were all bagged and sealed by Dynamic Forces (including the unsigned & unsketched copies) they will likely be in reasonable high grades.