Amazing Spider-Man #800 Selected Variants
In Shops: 2018-05-30 ; SRP: $9.99 ; 80 Pages

Marvel, published date: July 2018.
Ditko Sketch

Rare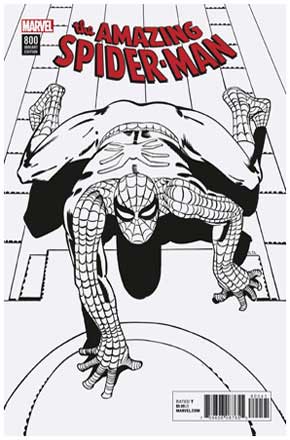 Ditko Color

Rare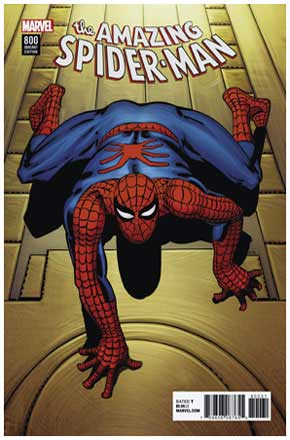 &nbsp
Ross Virgin

Rare
Dell'Otto Virgin

Rare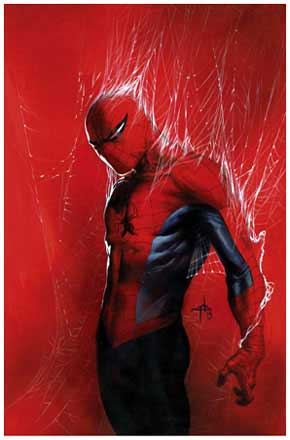 &nbsp
Mayhew

Rare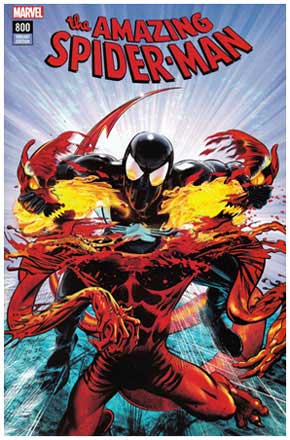 Mayhew Ultimate

Rare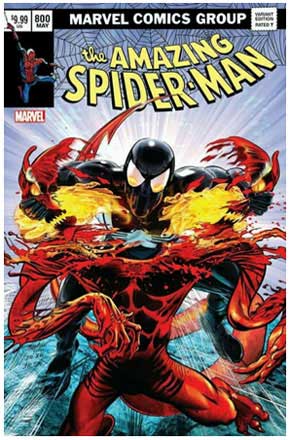 &nbsp
"After 10 years, Dan Slott's epic run on AMAZING SPIDER-MAN is nearing its end in a big way with the Go Down Swinging arc, and AMAZING SPIDER-MAN #800 will be an appropriately huge issue in more ways than one".
"Slott and artist Stuart Immonen will unveil what's being touted as the biggest Peter Parker and Norman Osborn story of all time, joined by Humberto Ramos, Giuseppe Camuncoli and Jim Cheung. AMAZING #800 will mark the first Marvel comic to ever hit 800 issues, and will feature 80 pages of brand-new story from Slott, who has written more issues of AMAZING SPIDER-MAN than any creator."
This huge 800th anniversary issue had an inordinate number of variants (over 40!) and featured here are a selection of the rarer editions.
At the top of the price pile is a sketch cover featuring re-cycled art by Steve Ditko, which was a 1:1000 retailer incentive with the color variant a 1:500.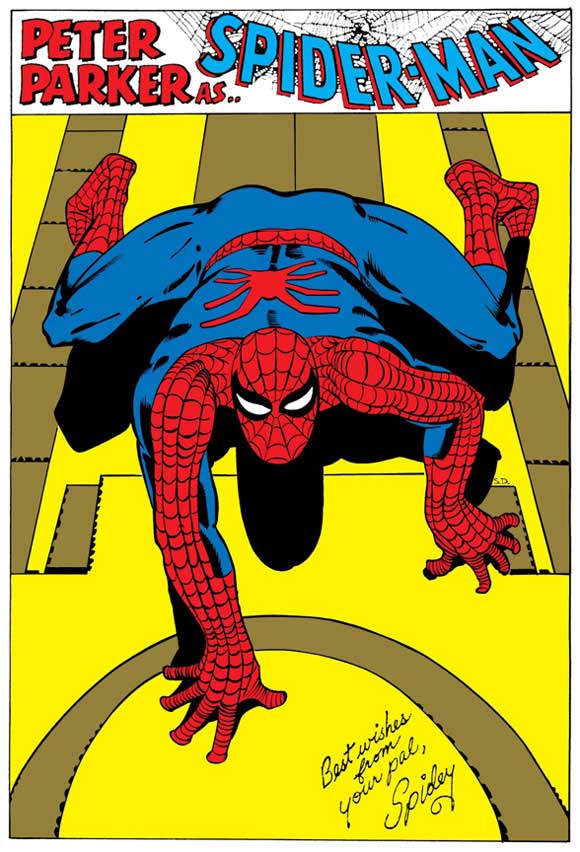 There are also two more retailer incentive variants featured here with the Alex Ross "Virgin" 1:500 cover variant (with the same art was used for the standard editon) and the Gabriele Dell'Otto 1:200 Virgin variant.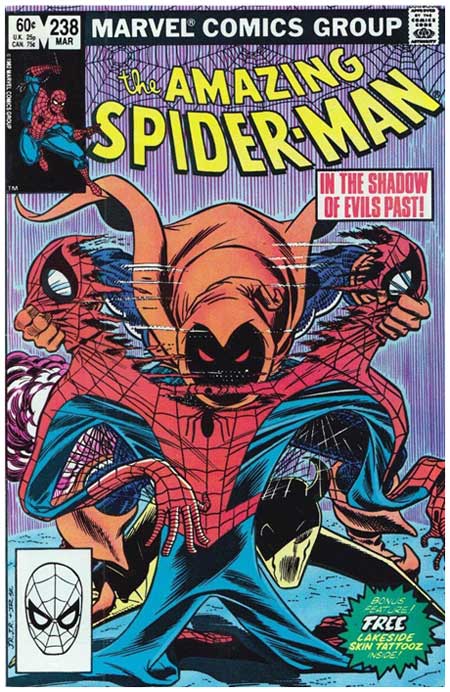 The two Mike Mayhew cover variants were Comic Mint exclusives and the covers are a homage to Amazing Spider-Man #238 (shown above).
The Mayhew "Ultimate" variant (with the yellow logo) was, as far as the public was concerned, limited to 300 all authenticated/signed CBCS 9.8 copies. According to The Comic Mint, "Any and all copies received by us will be sent to CBCS who will audit the numbers and permanently dispose of the overage" but also stated "It is industry standard practice for publishers to award complimentary copies of books to the writers/artists etc involved in each project at their discretion. These copies are outside the scope of this offering, and COULD make their way into the marketplace".
Note that prices for these variants has come down significantly since this web-page was initially published. Prices have been updated in late November 2022 to reflect realized sales at that time.