Marvel Authentix: Daredevil #1 Sketched Cover
Marvel Comics, November 1998.

Rare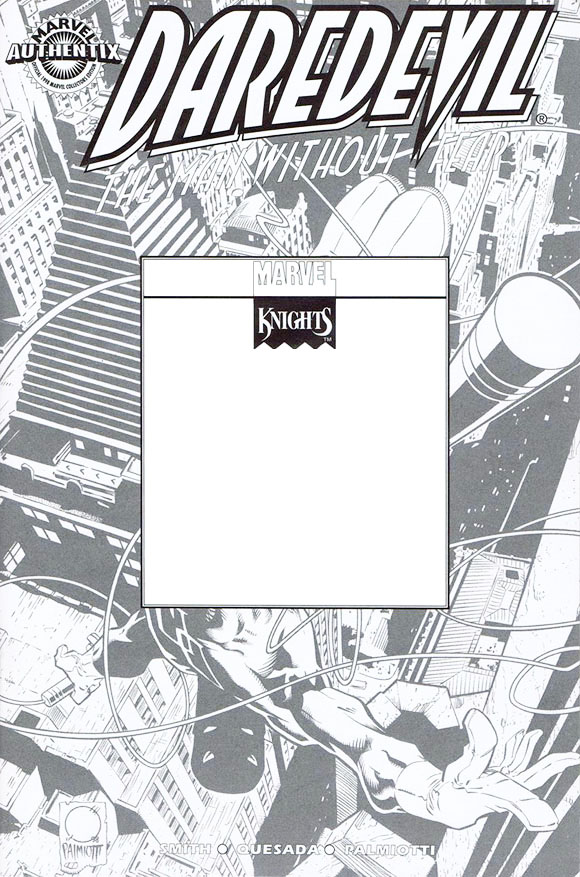 Back in 1998, Marvel produced two variants of this comic book: the regular copy had a print run of around 7,500 and each comic came with a Certificate Of Authenticity in a comic bag sealed with a Dynamic Forces sticker; the second variant (this one) came sealed again with a DF COA but this time limited to only 300 copies: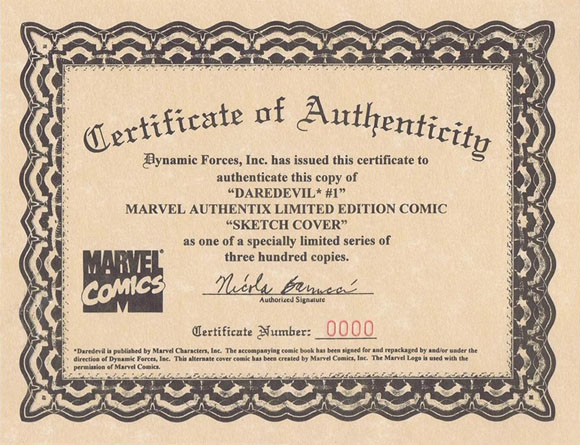 This was a slightly different print with a blank square in the center of the cover and most came with a Quesada (pencil) and Palmiotti (ink) sketch; below is a sample of six of the sketches: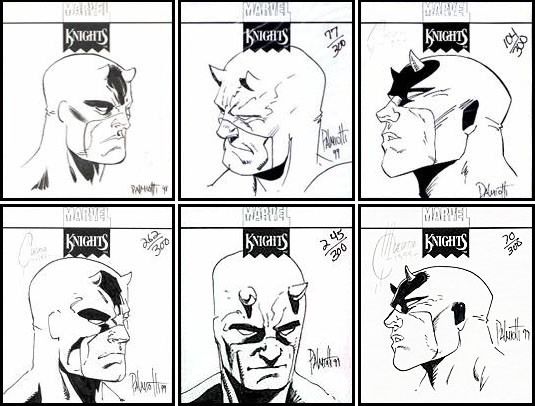 As these were produced before CGC existed none of the sketches and signatures completed in 1998 can be verified by CGC, hence those would be graded as qualified (green label) as below:
Given these were sealed once produced most are in excellent condition and CGC have graded all but one (of the 52 they had graded at the end of 2014) as 9.4 or above. Also there do seem to be some recorded as Universal and appear to be blanks although, if they are blanks, this could possibly indicate that more than 300 were printed. CGC also had a number recorded in signature series, again these could be blanks or sketched copies with additional witnessed signature(s).