Eminem/Punisher #1 Promo
Marvel Comics, published date: June 2009.

Common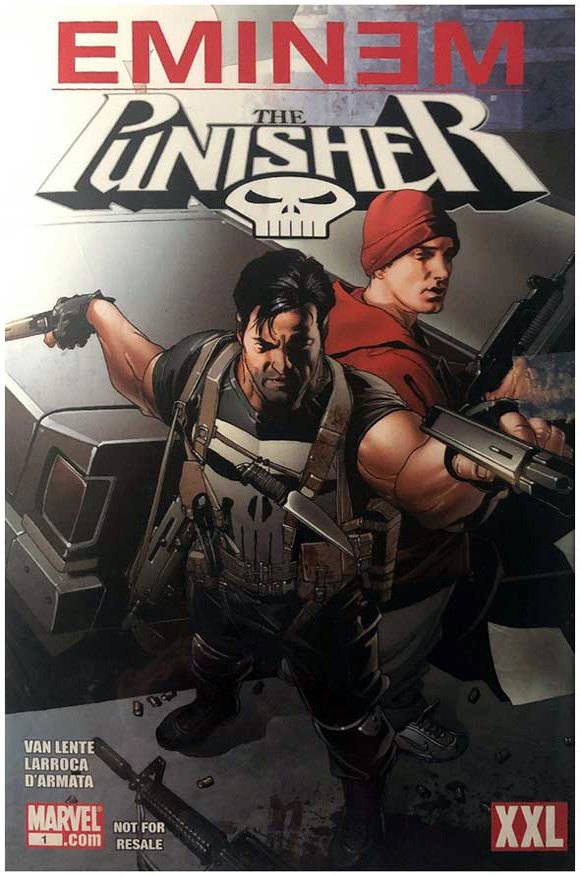 Get ready to enter the Em Zone. Back from a three-year hiatus, Eminem is set to grace two XXL covers for the magazine's June issue on stands May 5, two weeks before Em's fifth solo album, Relapse, hits stores May 19.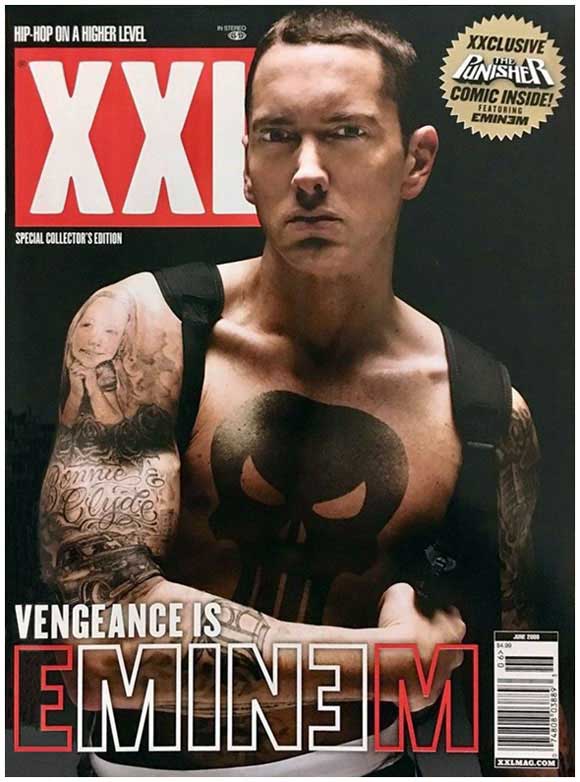 A special collector's edition, the issue showcases Eminem posing as Marvel Comics' notorious vigilante The Punisher. In addition to the cover story written by XXL Editor-in-Chief Datwon Thomas, the issue's entire feature well is dedicated to Marshall Mathers and documents his illustrious career. The magazine also includes an exclusive collaboration between XXL, Shady and Marvel Comics: a special edition Punisher comic book entitled Eminem/Punisher: Kill You starring Eminem and created by Marvel Comics.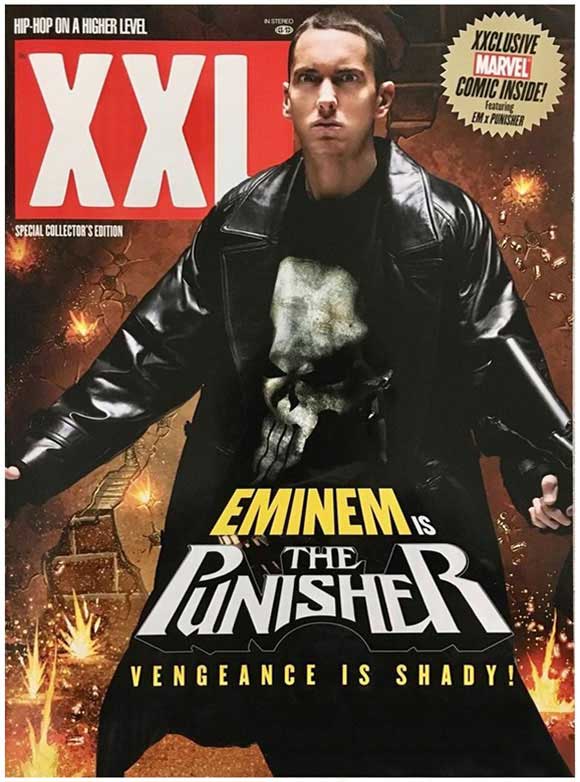 As noted above, this comic, written by Fred Van Lente (entitled "Kill You") with art by Salvador Larroca, was available exclusively with the June 2009 issue of XXL magazine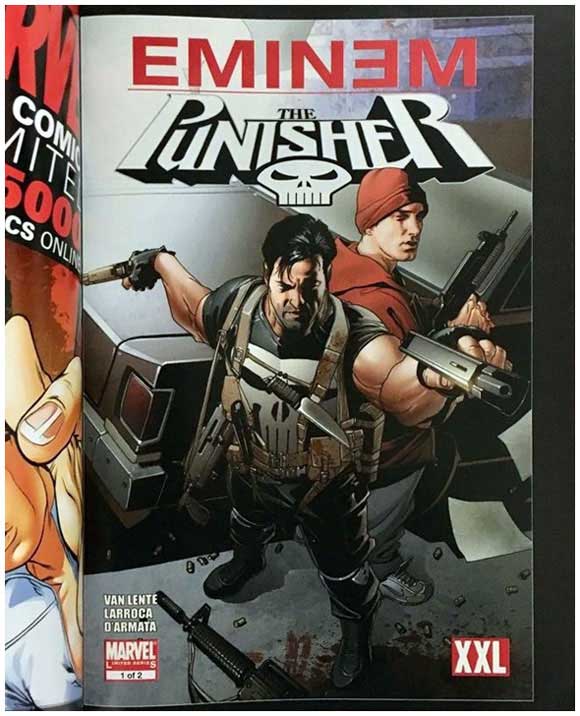 Curiously there seems to be two variants of the comic one with a "NOT FOR RESALE" notice just to the right of the Marvel logo on the cover (shown at the top of this page) and one without (shown above). Also, the comic is listed on one of the variants as a limited series #1 of 2 but only #1 is displayed on the other variant. It looks like the separate comic has the additional "NOT FOR RESALE" notice and the magazine also has a comic embedded within it without the notice. Note that #2 was never produced.
In early 2019, Netflix announced that the Punisher TV series was cancelled and this seemed to irk Punisher fan Eminem somewhat with him making the comment "REGARDING YOUR CANCELLATION OF THE PUNISHER, YOU ARE BLOWING IT!!" on Twitter: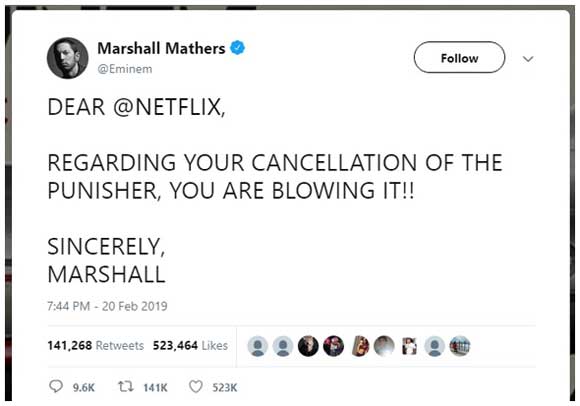 Interestingly the XXL magazine was produced by Harris Publications at that time (2009) and they had their own comic division (Harris Comics) that produced titles such as Vampirella (which they originally acquired from Warren Publishing). However, this comic was obviosly published by Marvel, who own the rights to Punisher.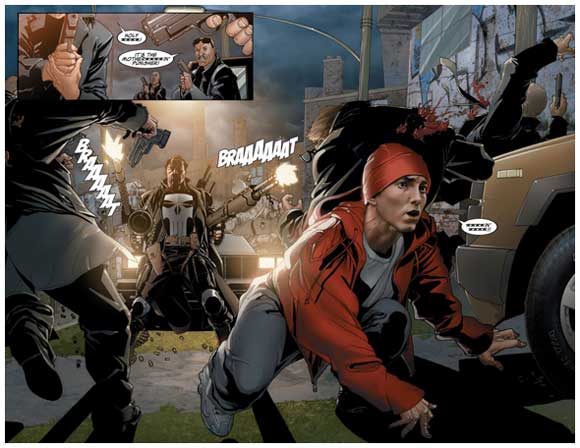 At the time of writing (end of June 2019), CGC had 28 recorded gradings of the promo, which they titled "Eminem/Punisher: Kill You #nn", with eight in the top grade of 9.8 (near mint / mint).
As the comic was available with the magazine, the print run was likely very large (possibly over 100,000), however, magazines are not as widely collected as comics so many may have been trashed and there are certainly only low numbers available on auction sites such as ebay.