The Man Of Steel TPB
Special "Raffle" Edition
Marvel Comics, 1987.

Low Dist.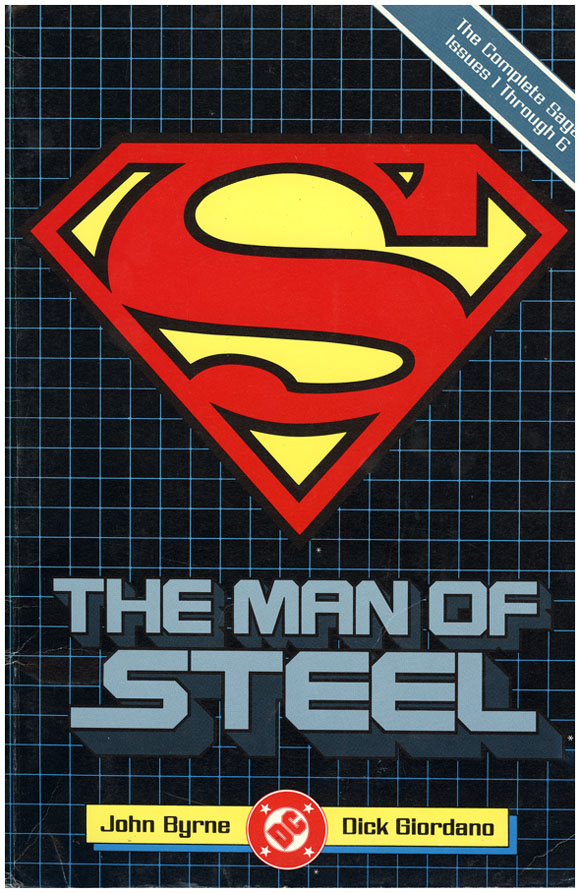 This TPB was given out as part of a mail-in contest/raffle to "1,000 lucky fans" and contains the six issues of the Man of Steel mini series, by John Byrne and Dick Giordano, inside (as they were published including all the glossy covers). Each fan lucky enough to win one of these also received the letter below:
As well as the fans receiving these, the customer's store also received a complimentary copy, again accompanied by a letter from DC: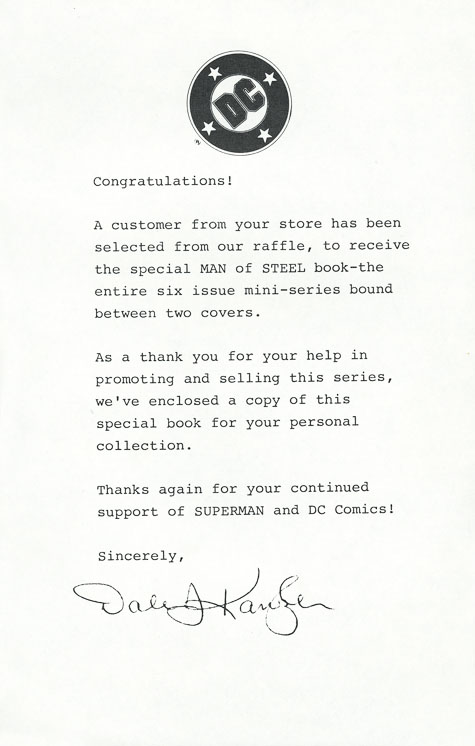 These can be quite cheap (sometimes under $30) and there are usually one or two for sale on auction sites or comic web stores but most are in very fine condition at best with near mint copies more difficult to obtain.