Ms. Marvel #2
1:50 Molina Variant
Diamond Code: JAN140698 ; In Shops: 2014-03-19 ; SRP: $2.99.

Barcode: 759606079971 00221 ; Marvel Comics, May 2014.

Rare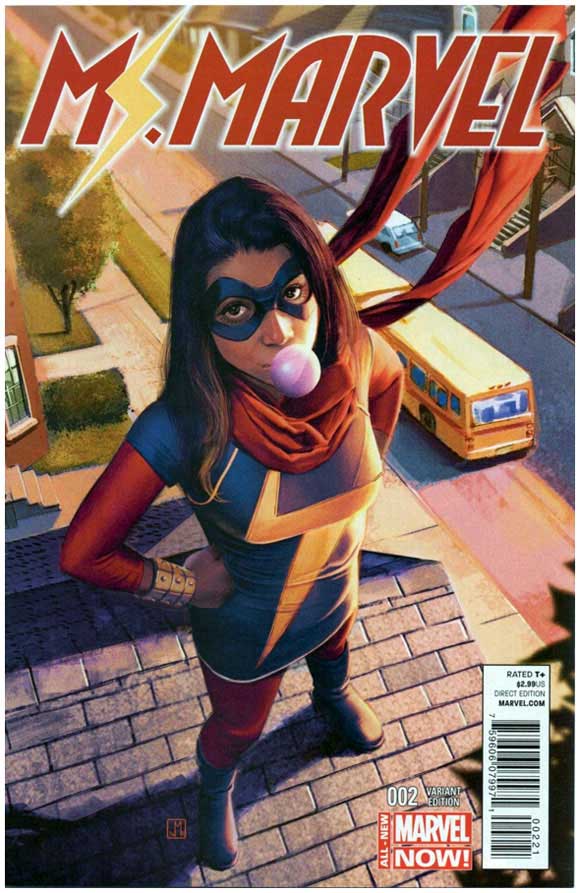 This is the limited 1 for 50 Retailer Incentive variant of Ms. Marvel #2 with a sought after cover by Jorge Molina (interior art is by Adrian Alphona and the issue is written by G. Willow Wilson).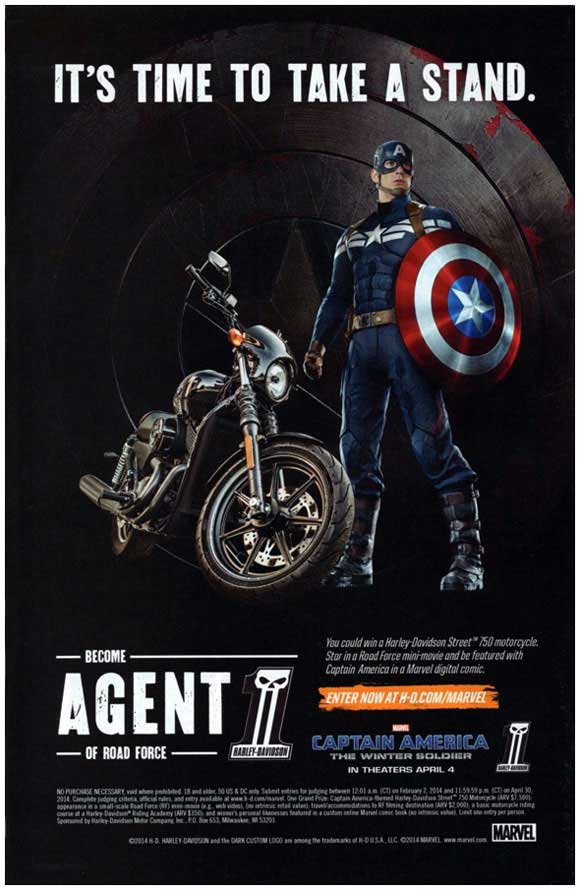 The 2014, the Ms. Marvel series had many issues with multiple re-prints: in late August 2014, #7, #5 second print, #4 second print and #1 sixth (!) printing were all on sale at the same time. #2 had three re-prints of the standard cover (see covers below with the first print having the red bar at the bottom) but had only the Molina 1:50 cover as a first print variant.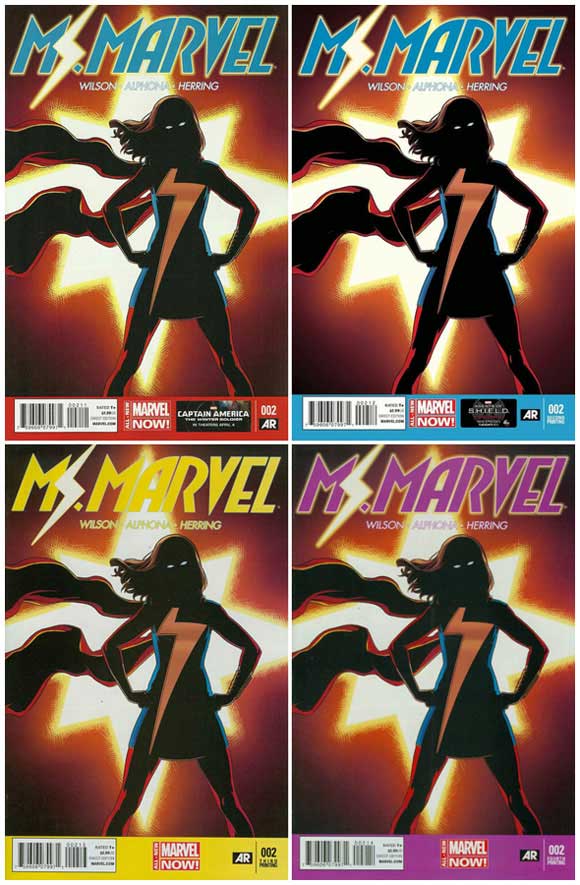 In issue #1, a 16 year old Kamala Khan, after leaving a party, was left unconscious by the effects of the Terrigen Mists that enveloped Earth during the cross-series Infinity narrative (after Black Bolt activated the Terrigen bomb during his encounter with Thanos). In issue #2 Khan emerges from the mists and starts to discover her Inhuman abilities and her ordinary life suddenly becomes extraordinary.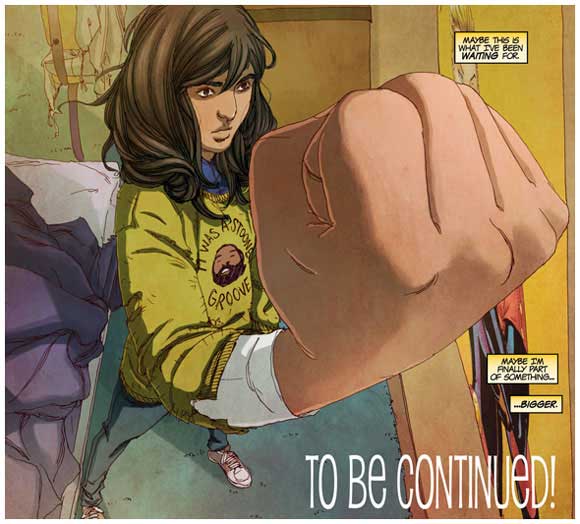 True to form CGC note the Molina 1:50 cover simply as the generic and descriptive "Variant Edition" and, in late February 2017, they had recorded 30 gradings with 11 in the top grade of 9.8.