Outcast #1 Blue Sketch Cover
Skybound 5th Anniversary Edition
Image Comics, July 2015.
Outcast #1 Blue

Rare
Blue Line Set

Rare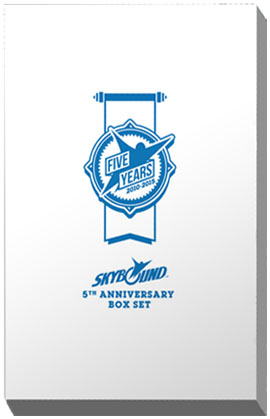 As part of Skybound's 5th anniversary celebrations, a special Blue Line set of comics was produced with only 250 made available. This was announced as a Black Friday offer from their Twitter feed: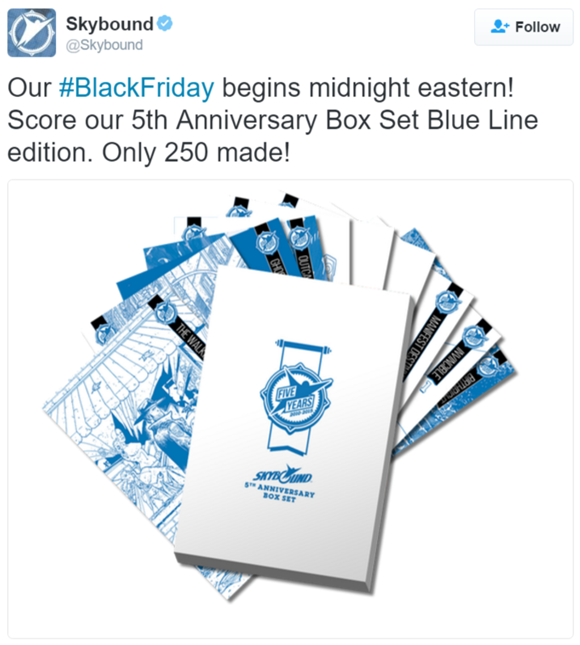 The blue line set included ten #1 Skybound (Robert Kirkman's company) reprints, published by Image Comics, including Outcast #1:
Birthright #1
Clone #1
Ghosted #1
Invincible #1
Manifest Destiny #1
Outcast #1
Super Dinosaur #1
Thief of Thieves #1
The Walking Dead #1
Witch Doctor #1
Near the end of September 2016, CGC had recorded 45 gradings of Outcast #1 Blue Sketch Cover under Outcast Skybound 5th Anniversary Edition as Blue Sketch Cover, noting "Reprints Outcast #1, Included in Skybound's 5th, Anniversary Blue Line Box Set" in the key comments:
It is still possible to buy complete sets (some sealed), in secondary markets such as ebay, but many of the sets have been broken up and sold separately with both The Walking Dead and Outcast Blue Line reprints selling for over $100 in near mint.