Punisher (2014) #2 Opena
1:50 Retailer Incentive Variant
Diamond Code: DEC130633 ; ISBN/UPC: 7-59606-08021-2-00221

In Shops: 2014-02-19 ; SRP: $3.99

Marvel Comics, published Date: April 2014.

Rare
This is Punisher #2 from 2014, 1 for 50 retailer incentive variant cover by Jerome Opena.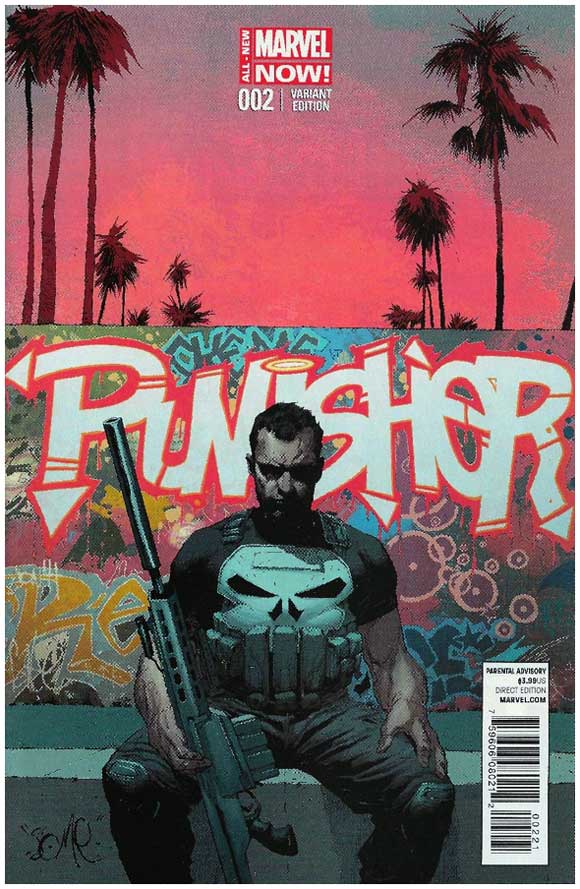 The Previews blurb for the issue reads: "For years, The Punisher has waged a war on crime in New York City with an array of very large guns, but a lead on a major source of drugs, weapons, and more has set his many sights due west. NOW! Frank Castle's in the City of Angels, looking to give the devil his due. Things aren't all they appear, though, with a highly trained military hit squad hot on Frank's tail. Caught between a posse of Punisher predators and targets of his own one-man-war, Frank's manifest destiny may be a shallow grave!"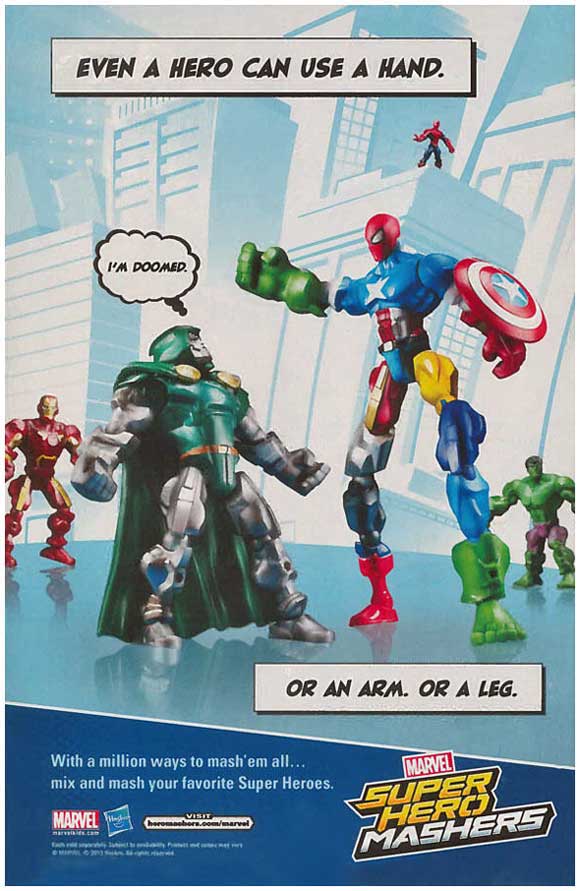 Interestingly the Opena cover art was re-used in 2015 for the Panini published French language Marvel Saga #7: The Punisher and these seem to sell well themselves.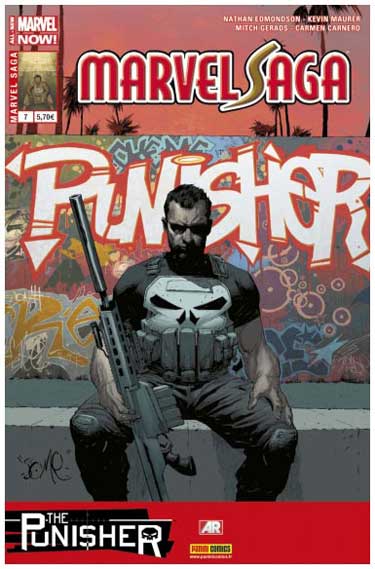 In late October 2016, CGC had recorded only eleven recorded gradings in their census for the Punisher #2 Opena variant, with ten grading at 9.8 (Near Mint / Mint).