Sandman v2 #75 2nd Print
DC (Vertigo) Comics, March 1996.

Rare
Sandman #75 is the last issue in the series with cover art by Dave McKean and interior art by Charles Vess. The Neil Gaiman narrative, entitled "The Tempest", focuses on an aged Shakespeare and a bargain he made with Morpheus as a younger man.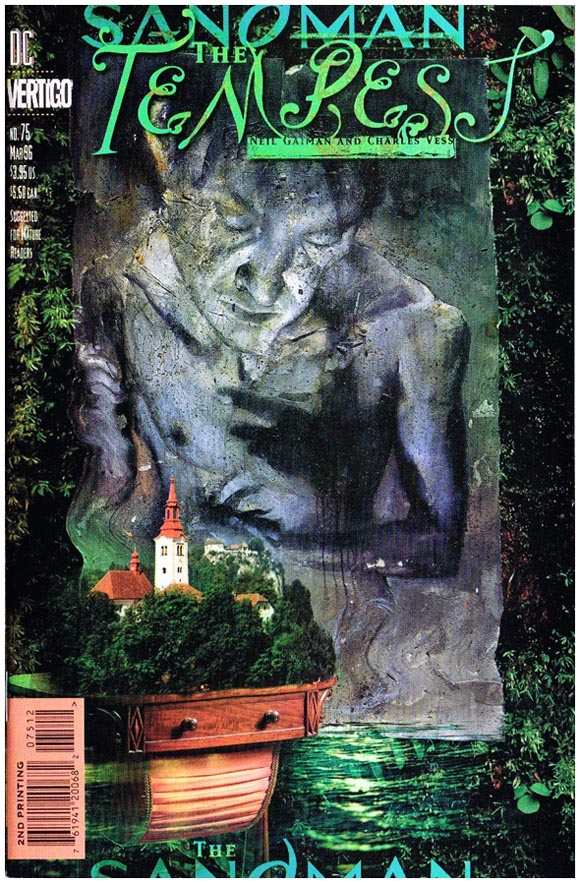 The second print of Sandman #75 was thought to exist but, despite many searching for it, nobody could find any copies. However, more recently, a handful have been found and the UPC states "2ND PRINTING" above the barcode whereas the first print has "DIRECT SALES":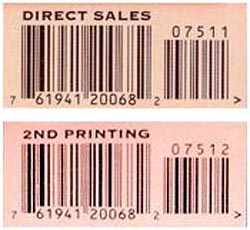 Both the first print and second print were distributed with the pull-out poster below:
Note: If you are looking to buy this comic, it is certainly worth checking with the seller that the poster is still with the comic and what condition it is in.
The second printing is incredibly hard to find but more may turn up now that their existence has been verified plus they are also reasonably easy to spot.
The guide price is just an rough estimate: one sold for less than $10 recently (it was not marketed as a second print) and another was for sale for $2k (!) in April 2016.