Star Wars: The Clone Wars #1 Dark Horse 100 Special Edition
Dark Horse Comics, September 2008 (in shops: 2008-09-10).

Rare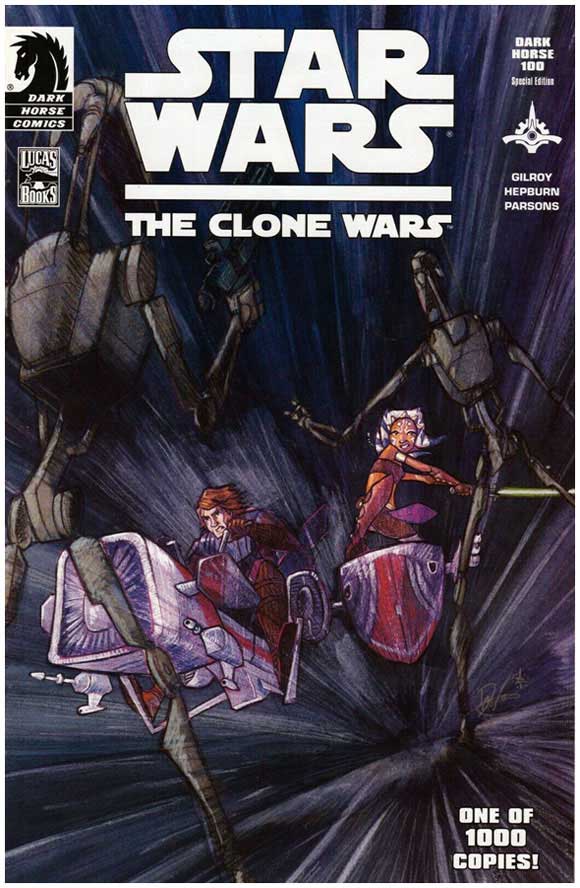 Set in the time between Attack of the Clones and Revenge of the Sith, this new series will focus on the legendary Clone Wars! Some of your favorite Jedi: Obi-Wan Kenobi, Anakin Skywalker, Master Yoda, Master Mace Windu, and others, will be joined by a few new faces as they fight to maintain the true spirit of the Republic.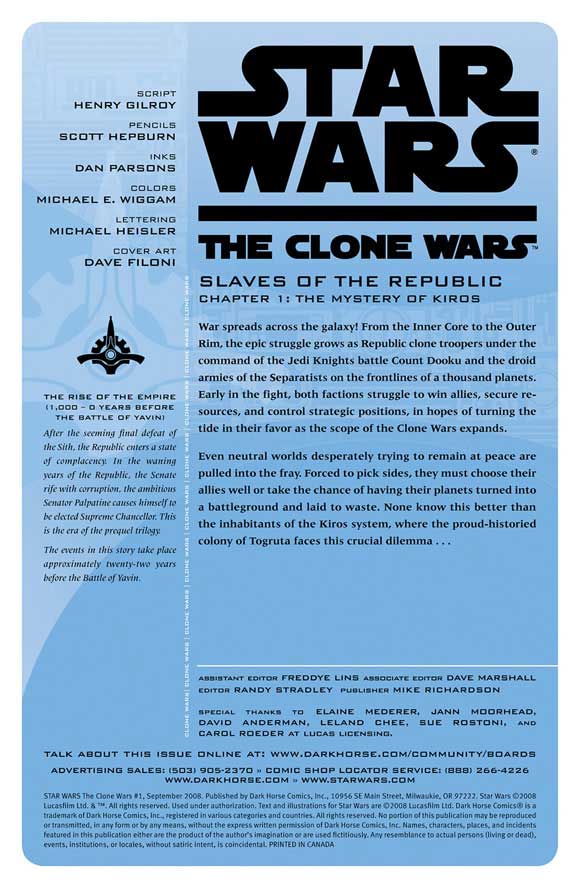 This issue was written by Henry Gilroy with interior art by Scott Hepburn, inks by Dan Parsons and the variant cover was by David Filoni (who worked as the supervising director on Star Wars: The Clone Wars 2008 computer-animated television series). The standard edition cover (below), which is also quite valuable in itself, was by Scott Hepburn: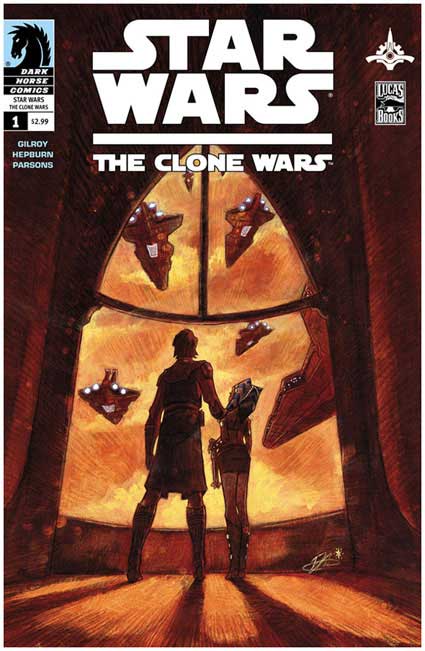 In addition to the lead story, each issue will feature a backup story by one of the artists from the TV series! This new series will be a compliment to Lucasfilm's highly anticipated CGI-animated The Clone Wars movie and television programs! This is Star Wars for a new generation!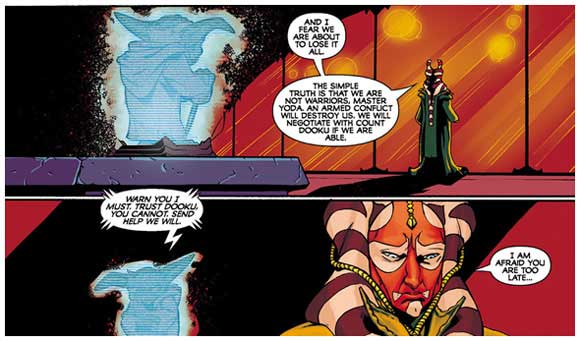 This issue is notable for featuring the first comic book appearance of Ahsoka Tano, assigned as Padawan learner of Jedi Knight Anakin Skywalker.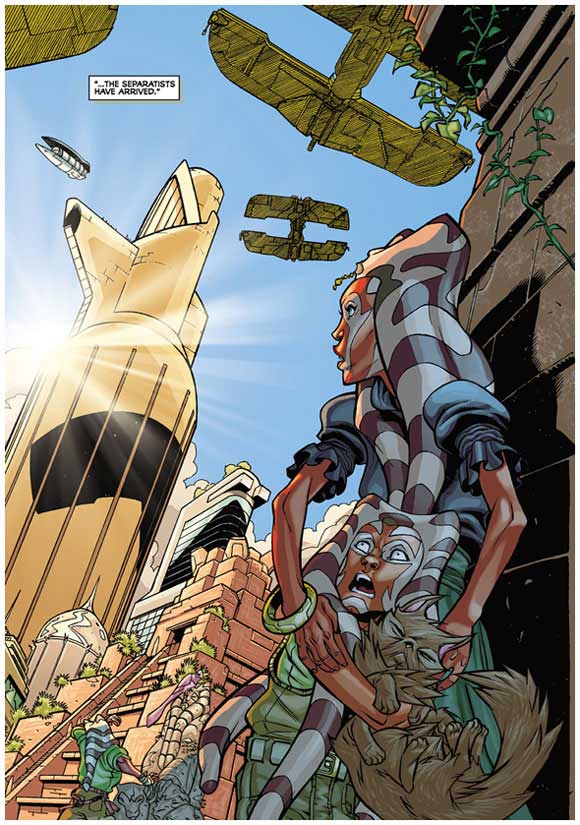 Each Special Edition was "One of 1000 copies!" according to the cover and part of a Dark Horse 100 (DH100) contest where, in this case, 100 winning stores each received 10 copies of the exclusive variant (winners included one store in Australia, six in the UK, seven in Canada and the rest in the USA).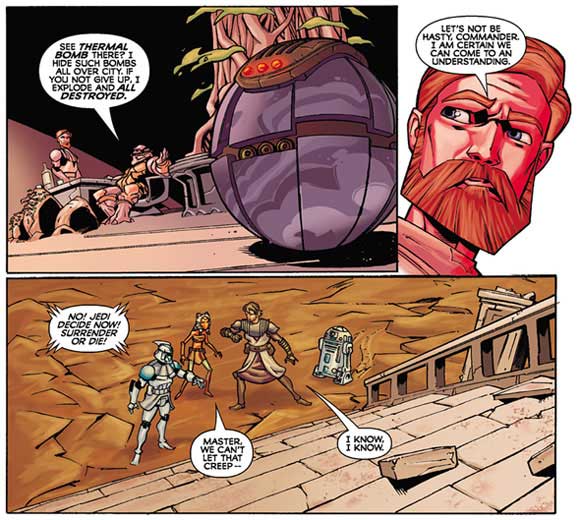 At the time of writing (early August 2020), CGC had 108 recorded gradings of the "Special Edition" with 51 in the top grade of 9.8 (near mint/mint).

In that same timeframe the CBCS population report had three gradings recorded with one in the highest grade of 9.8.
In August 2020, copies of the DH100 variant were going from between $650 to a $1,000 and buyers would have expected to pay $2,000 for a 9.8 graded CGC/CBCS copy.