Mighty Thor #705 Artgerm Virgin Variant
Marvel Comics, Published date: May 2018 (in shops: 2018-03-21).

Rare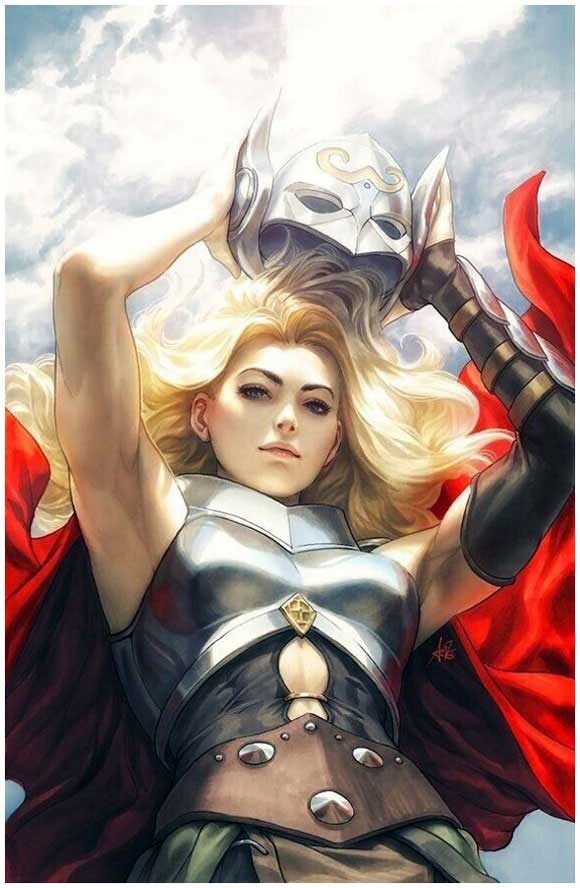 This is the Stanley "Artgerm" Lau virgin variant of the Mighty Thor #705 (Diamond code: DEC178353 ; barcode: 7-59606-08774-7-70551).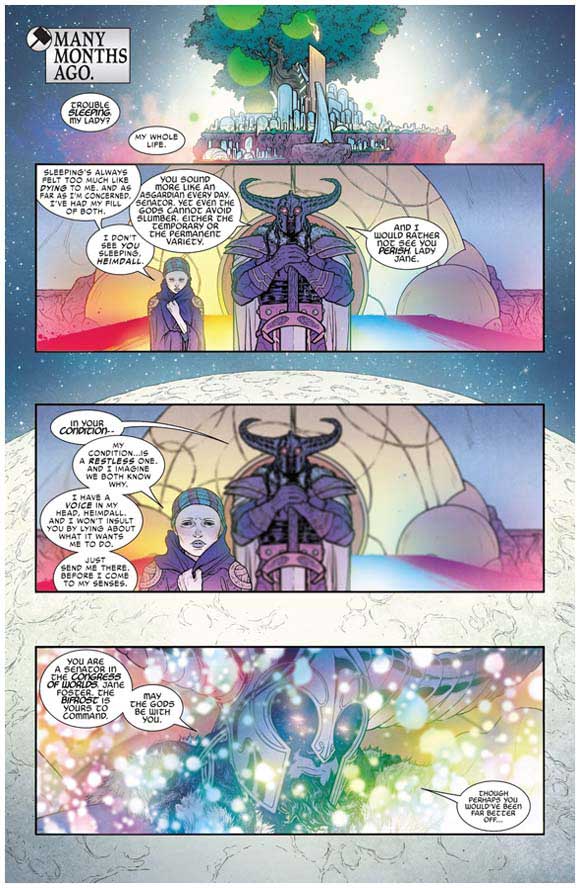 The Death of the Mighty Thor: Part 6 of 7. Written by Jason Aaron. Art and Cover by Russell Dauterman.
The epic showdown years in the making finally explodes across the heavens. Thor battles the unstoppable Mangog, with the fate of all Asgardia hanging in the balance. Is Thor willing to pay the ultimate price in order to save the gods? The tragic and heroic story of Jane Foster finally reaches its heart-rending zenith. You knew it was coming. The Death of Thor is here at last. 28 pages, full color. Rated T+ Cover price $3.99.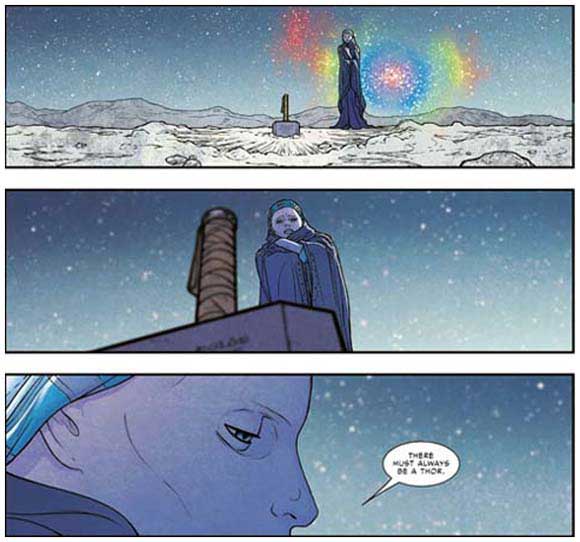 Below are the other editions of the issue available from Diamond: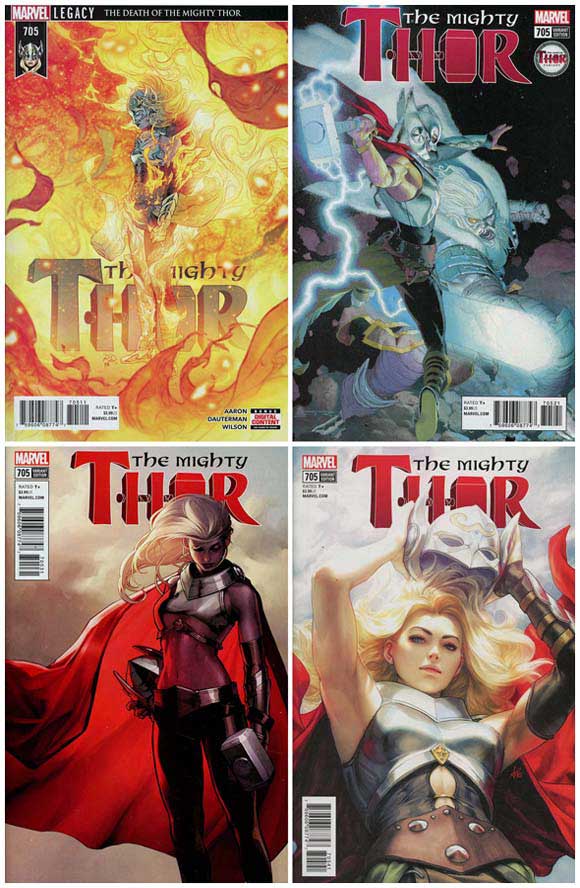 From left to right, top to bottom:
Regular Russell Dauterman Cover (Diamond code: JAN180888)
Esad Ribic variant (Diamond code: JAN180890)
Jee Hyung Lee 1:50 variant (Diamond code: JAN180889)
Stanley "Artgerm" Lau variant (Diamond code: JAN180891)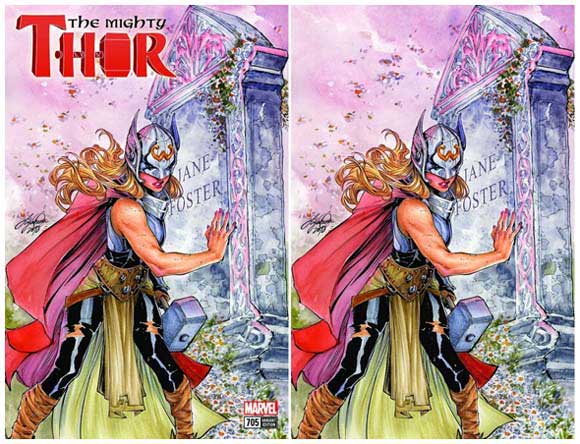 Above are a couple of variants by Siya Oum commissioned by Unknown Comics.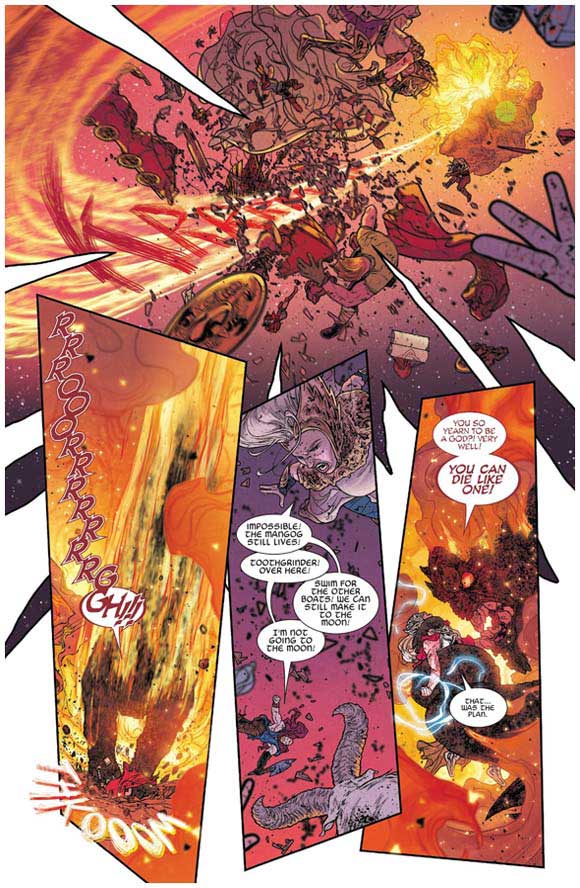 In late-April 2021, CGC recorded 143 gradings of the Lau "Virgin" Edition in their census, with 111 in the top grade of 9.8 (near mint / mint).

At that same time, CBCS recorded twelve gradings of the "Stanley Lau Retailer Incentive" in their population report, with ten in the top grade of 9.8.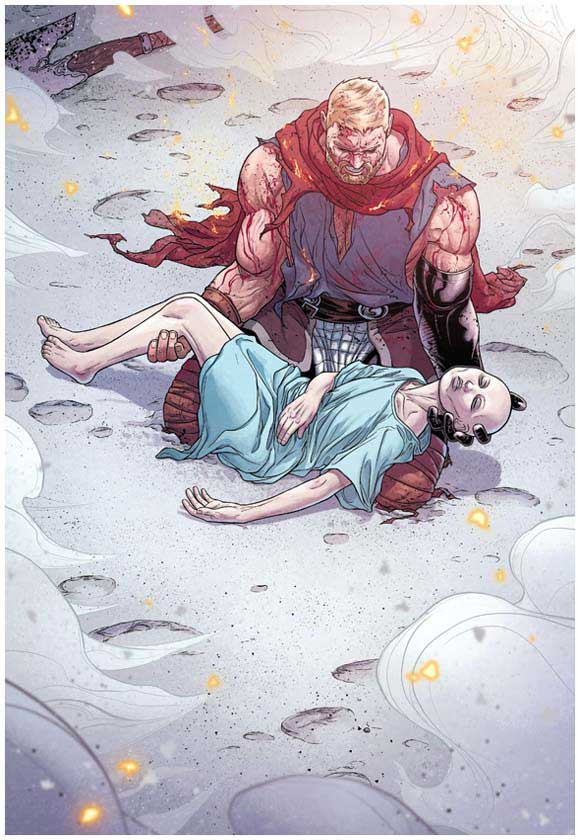 In April 2021, raw copies in near mint were selling for well over $100 and buyers after 9.8 graded copies would need to fork out around $300 for an unreadable plastic encased copy.