X-23 (2010 series) #15 Zircher 1:50
Diamond Code: AUG110666 ; ISBN/UPC: 7-59606-07157-9-01521

In Shops: 2011-10-05 ; SRP: $2.99 ; 36 Pages

Marvel, published date: December 2011.

Rare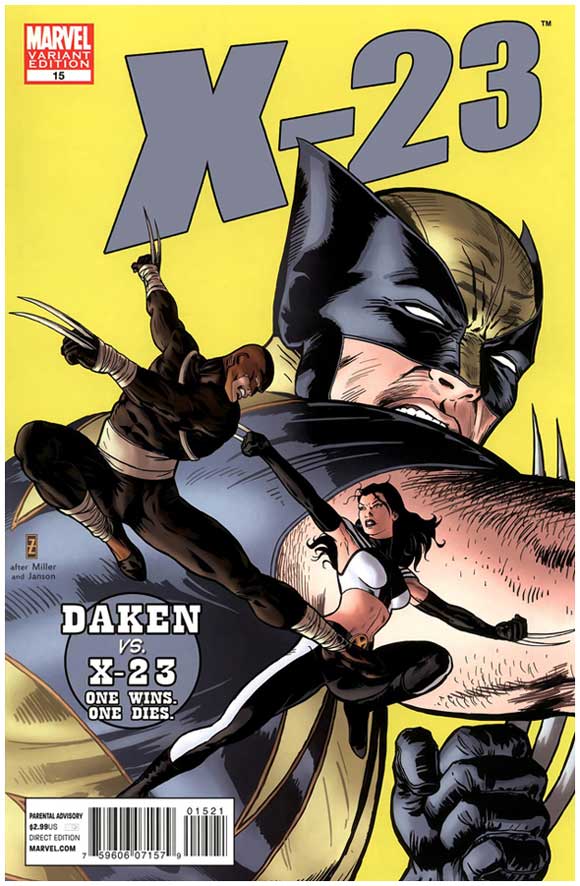 This is the 1:50 retailer incentive, with cover art by Patrick Zircher noted as "After Miller and Janson" in homage to the cover of Daredevil #181: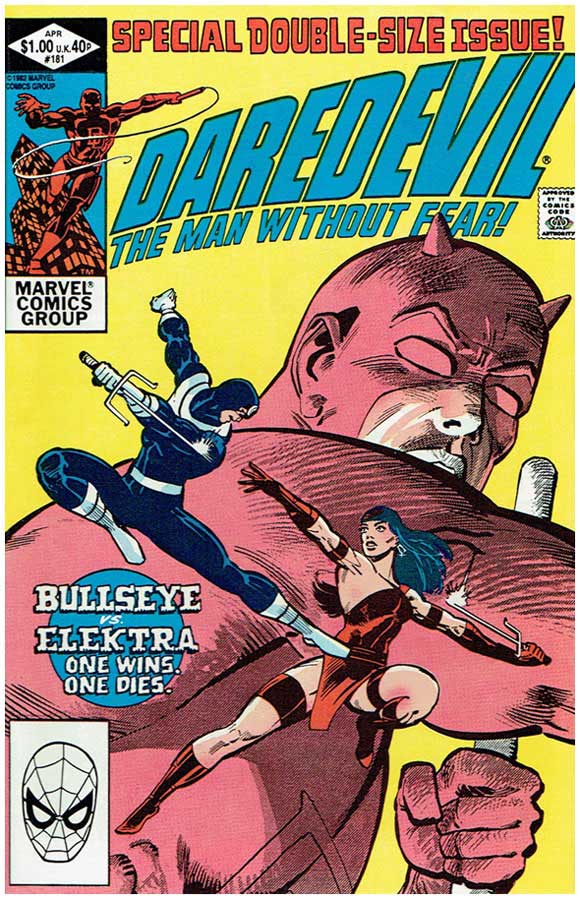 The comic was written by Marjorie Liu with internal art by Phil Noto; the standard cover art (below) is by Kalman Andrasofszky: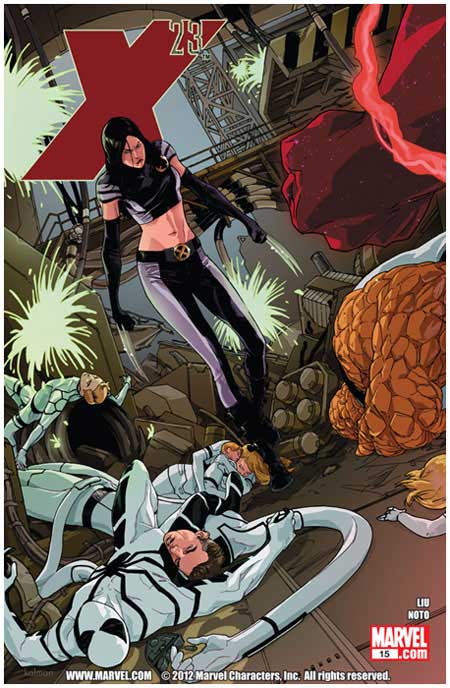 Chaos Theory Part 3: X-23 and the FF finally meet the new face of Chaos! With the world turned upside down, X-23 and her new teammates must find a way to work together to stop it before it's too late - but what message does Chaos bring X-23 about her future, and can she bear to destroy it before she finds out?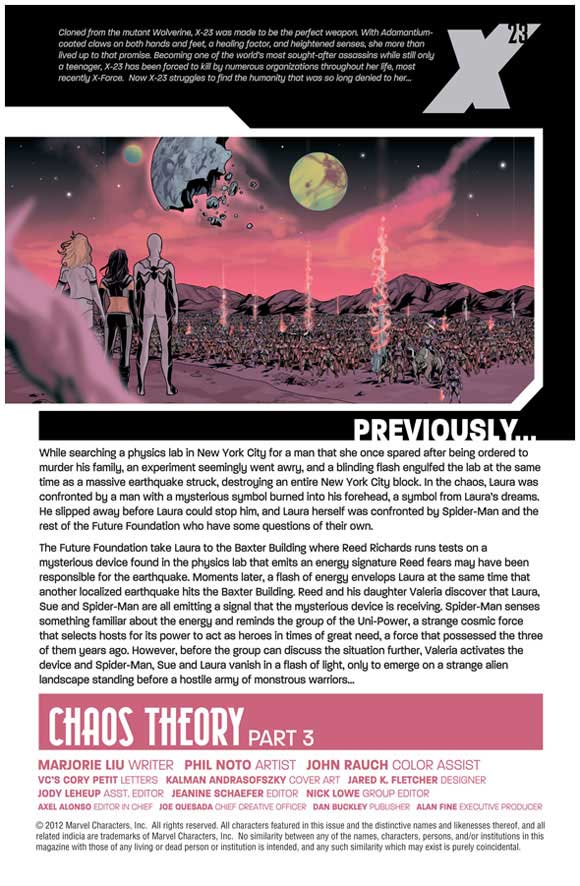 At the start of July 2018, the CGC census recorded 36 gradings (16 in the top grade of 9.8 near mint / mint) for the generically categorized "Variant Edition".
Prices for these variants have been up and down in recent times so best to check recent sales for current realized sale values.