X-Files #20 SDCC Ashcan Edition
Topps Comics, July 1996.

Rare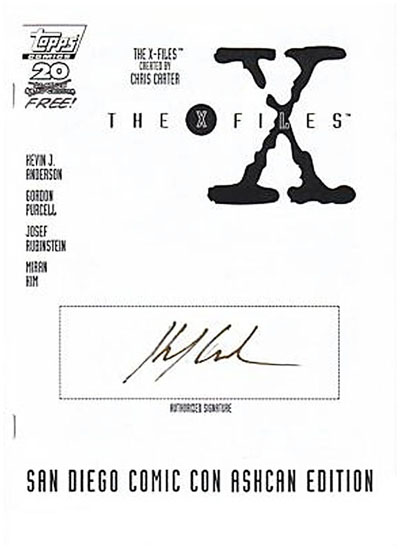 This is the rare ashcan variant of X-Files #20 "Family Portrait" (part 1), apparently only available (free) from a panel discussion at that year's San Diego Comic Con. Each comic is signed on the cover by writer Kevin J Anderson and is essentially a black & white preview of X-Files #20, shown below: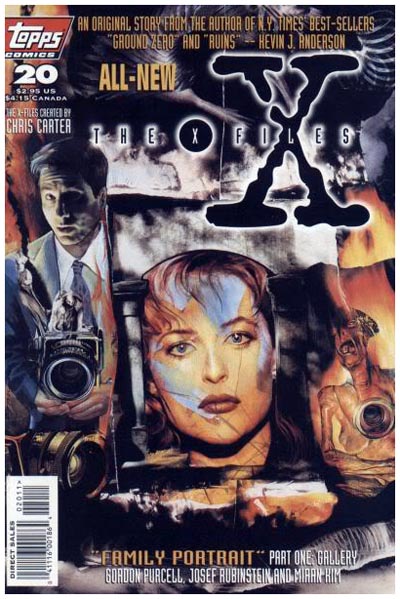 This should not be confused with other X-files ashcans such as #1 and also the white cover copy given away with Hero Magazine (both shown below and both fairly cheap).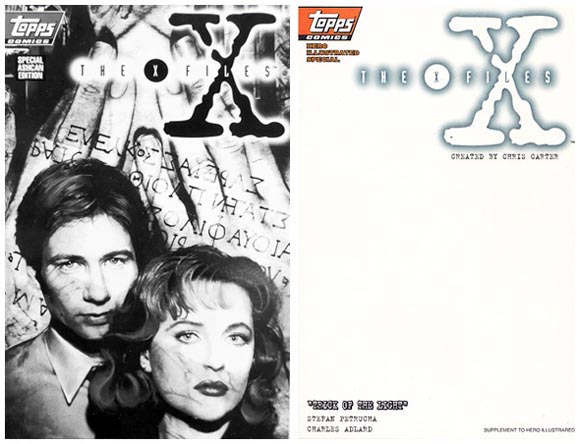 The SDCC ashcans seem incredibly hard to find and infomation on the ashcan is also fairly scant.