X-Men Red #1 Phil Jimenez Remastered Color and Sketch Variants
In Shops: 2018-02-07 ; SRP: $4.99 ; Pages: 40

Marvel Comics, published date: April 2018.
Color
Variant

Rare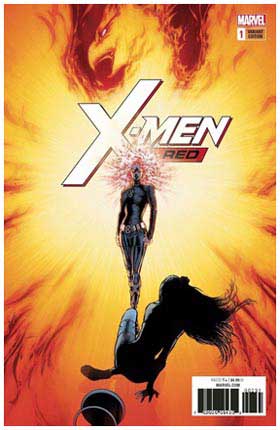 Sketch
Variant

Rare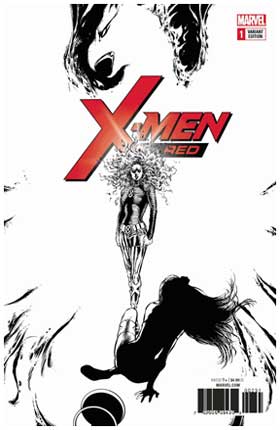 &nbsp
The Hate Machine Part 1: THE FIRST SENSATIONAL ARC OF AN ALL-NEW TEAM OF X-MEN STARTS HERE! JEAN GREY is back! Returned to a world she doesn't recognize, the First Lady of the X-MEN gathers an unlikely team - NIGHTCRAWLER, NAMOR and LAURA KINNEY (A.K.A. ALL-NEW WOLVERINE) - to face an evil that threatens to tear down XAVIER's dream by any means necessary!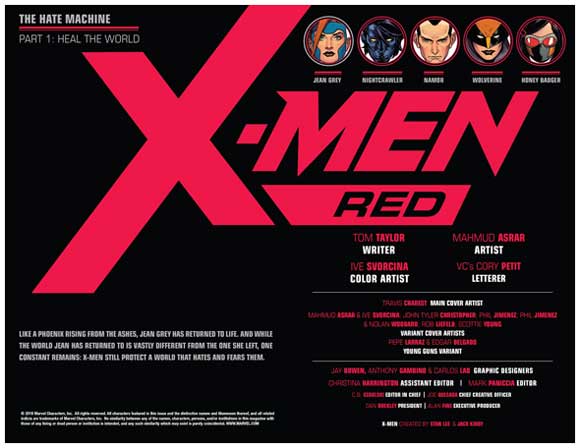 As usual with Marvel, a new release brings multiple variant covers and X-Men Red was no exception: below are some of the more common variants previewed by Diamond with the barcode suffix & Diamond ordering code:
These are, prefixed with the barcode suffix / Diamond ordering code:
00111 / DEC170785: Regular cover by Travis Charest
00121 / DEC170787: 1:50 Rob Liefeld Variant
00131 / DEC170786: 1:25 Mahmud A. Asrar Variant.
00141 / DEC170792: 1:10 Travis Charest Head Shot Variant
00151 / DEC170793: Christopher Trading Card Variant
00161 / DEC170788: Skottie Young Variant
00171 / DEC170789: 1:500 Phil Jimenez Color Variant
00181 / DEC170790: 1:1000 Phil Jimenez Sketch Variant
00191 / DEC170791: Blank Cover Variant
00123 / NOV178536: Pepe Larraz Young Guns Variant
00112 / DEC178664: Second printing cover by Mahmud A. Asrar (in shops: 2018-03-07)
The art for the Phil Jimenez variants was re-mastered from the New X-Men #139 where Jean Grey-Summers confronts Emma Frost over her "psychic affair" with Scott: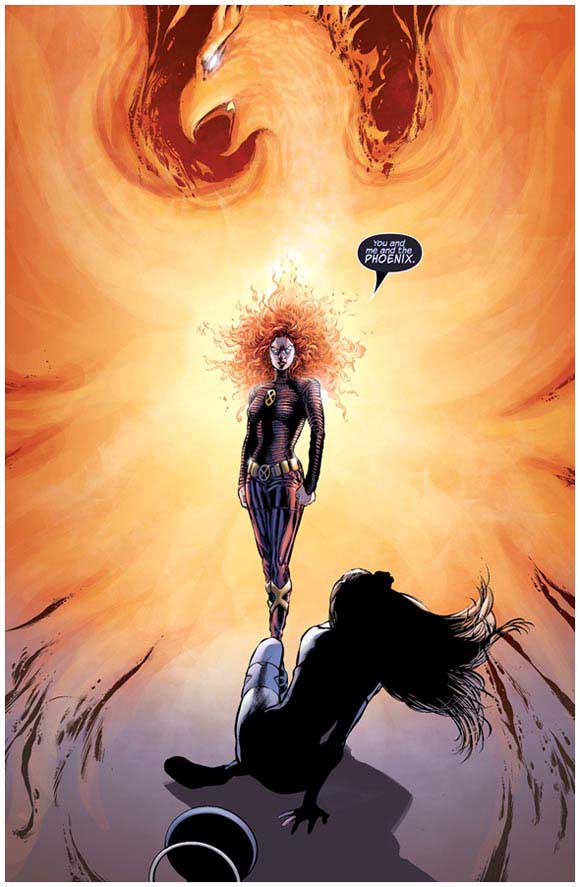 In early April 2018, CGC recorded 1 grading for the "Remastered sketch Edition" and 2 for the color "Remastered Edition".
Realized sale prices, in secondary markets such as ebay, have fluctuated since the release but will likely stabilise as 2018 progresses through spring and beyond.