X-O Manowar #1 Brushed Metal
Monika Palosz Cover Variant
Diamond Code: JAN172118 ; ISBN/UPC: 8-58992-00345-1-00161

In Shops: 2017-03-22 ; 32 Pages ; SRP: $3.99

Valiant, Published Date: March 2017.

Low Dist.
The 2017 series of X-O Manowar was released in March of that year with a Matt Kindt story and Tomas Giorello interior art. "Aric has begun a new life. Liberated from his past, he tends to his crops. Free from war. Free from violence. Free from the armor. But the machinery of death marches his way once again...".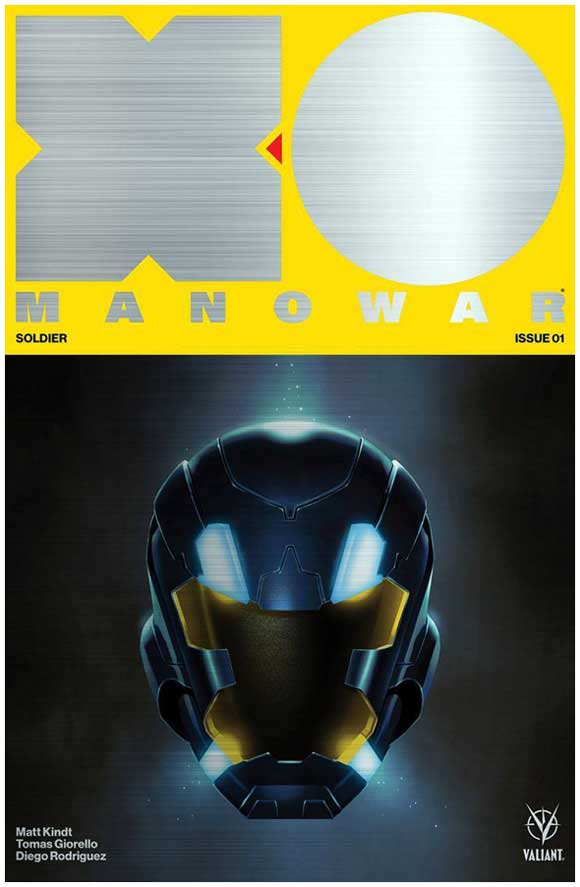 This special variant, with a Monoka Palosz cover, was only available to retailers who ordered 500 copies of X-O Manowar #1 and was also further limited to 1 per retailer.
The cover is made of brushed metal (!) and Valiant CEO and Chief Creative Officer Dinesh Shamdasani was quoted as saying "This just might be our craziest idea yet".
Each copy of this exclusive variant came with a letter to the retailer: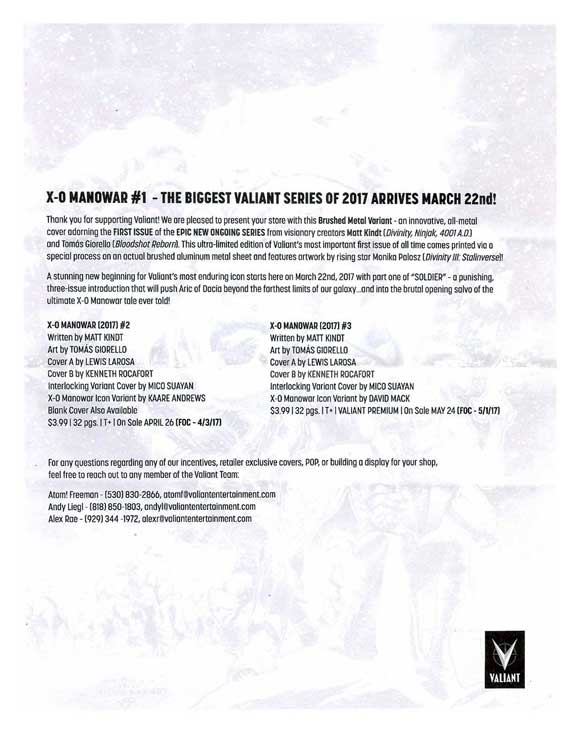 Nearing the end of April 2017, CGC had recorded only 5 gradings of the "Brushed Metal Variant Cover" with three graded at 9.8 (one on Signature Series) and two at 9.6.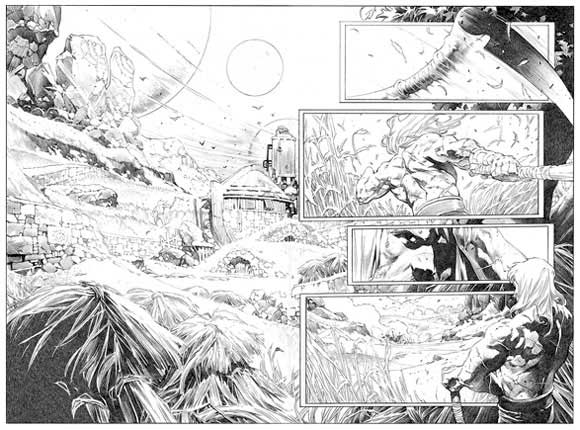 These are not too difficult to come by on auction sites such as ebay but be prepared to pay a bundle if you want your cover made of aluminum.