Wonder Woman #600 Adam Hughes
Retailer Incentive Variants
DC Comics, published date: August 2010.
Color
1:25 R.I.

Low Dist.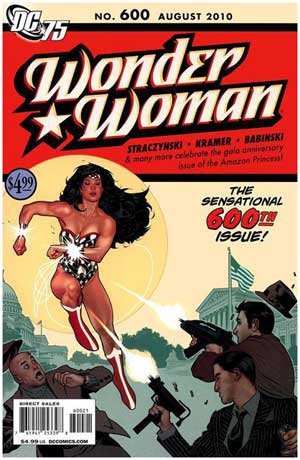 Black & White
1:75 R.I.

Rare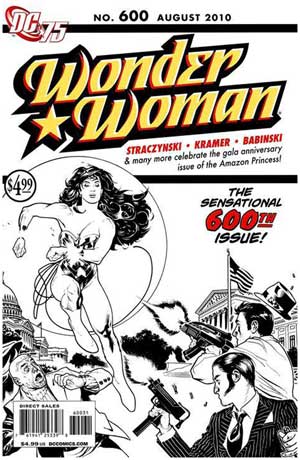 Princess Diana of Themyscira a.k.a. Wonder Woman, created by inventor and psychologist William Moulton Marston, first appeared in All Star Comics #8, published in December 1941:
The trademark application for Wonder Woman, as a comic title, was originally filed on June 13 1941 and this application would likely have been accompanied by the incredibly rare ashcan comic shown below (top right), using the artwork (by H.G. Peter) that would be used as the basis of the Hughes variants. Also shown below is Sensation Comics #1, published in January 1942, using the same art but this time in color.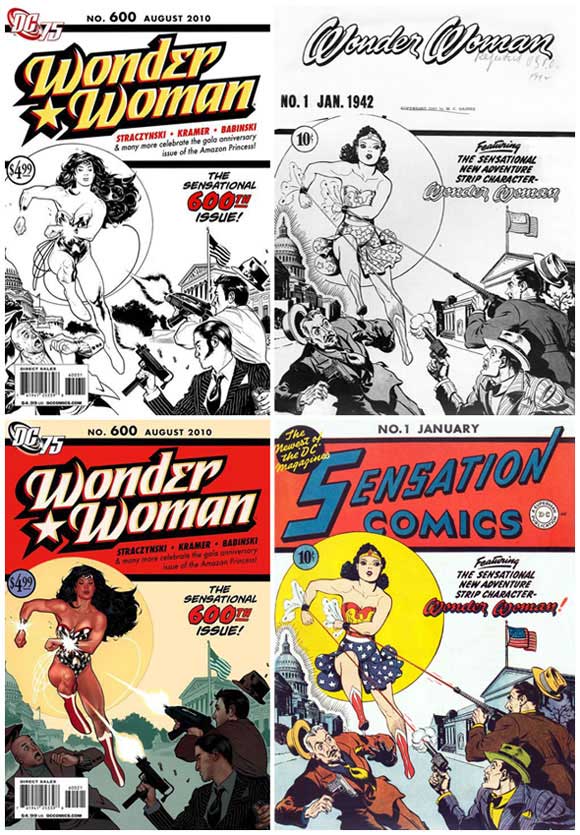 The Wonder Woman trademark was officially registered on March 10, 1942 and Wonder Woman® #1 was then published in the summer of that same year, bearing the text REG. U.S. PAT. OFF. under the word "Wonder" in the title: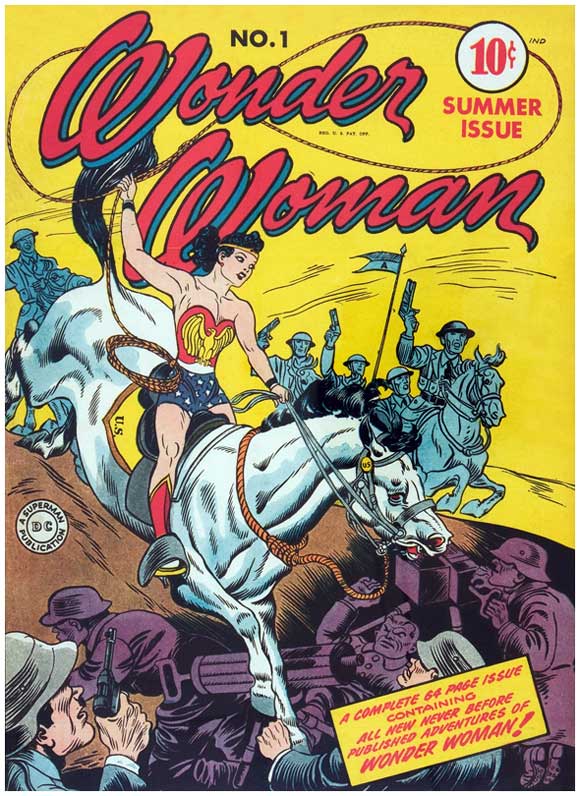 The modern day Adam Hughes variants of #600 were retailer incentives, with the retailer receiving one color copy for every 25 standard copies ordered and one black and white copy for every 75 standard copies ordered.

CBCS (above) denote the color variant as the "Adam Hughes Retailer Incentive" whereas CGC categorize it as the "Variant Cover", with the black and white variant noted as the "Sketch Cover". In mid November 2016, CGC had recorded 45 gradings of the Sketch Cover and 62 for the color variant.